West Hollywood, Law Student Fights Police, Diversion
Our client, age 25 and a law student, was returning from an evening out drinking with friends. As he was walking home, he decided to stop in a 7-11 to get a hot dog. As he was walking out of the store, holding the hot dog, he bumped into another individual, accidentally dabbing mustard onto the other person's jacket. Our client apologized profusely according to a witness and got a napkin to wipe off the mustard from the other person.
About a minute later, as our client was finishing his hot dog by a trash can outside the store, the individual who our client had bumped into walked up to our client and punched him twice in the face. Our client was knocked to the pavement, got up and was knocked down a second time. Our client's nose bled and he was severely shocked by the unexpected violence.
Why This Summary Matters: Formal diversion is a good way to resolve a case with a dismissal, especially when one is charged with assault of a police officer as in the case summarized below. We were not optimistic when first explaining this case to the prosecutor, but the mitigating circumstances were sufficiently relevant to allow such a fortunate resolution.

He then continued walking home, but he could not stop his nose from bleeding. Once he got home, he lay down and the bleeding just did not seem to stop. He suspected his drunken state may have affected the clotting, or that he was injured to a degree that medical attention was necessary. He was falling asleep, but his nose would not stop bleeding and this awoke him.
Accordingly, he called 911 for medical attention for himself. He was concerned that he was much more severely injured than he initially believed.
When police arrived, he explained what had happened. Instead of offering him medical attention, however, the police joked with him and accused him of being drunk in public. They handcuffed him and asked him questions about driving while intoxicated. Our client respectfully answered the questions asked, but explained he had walked to the bar and walked home, too.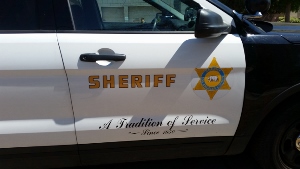 Our client became frustrated by the police questioning, reminding them that he called for medical attention and not to report any criminal activity.
As he was speaking to the police, blood running from his nose (our client could not wipe it because his hands were handcuffed) was accidentally mixed with the air coming from his mouth as he spoke. This caused the blood to land on the police officer, who immediately accused our client of spitting on him. This seemed to make the officer happy, as he now had a new and now bona-fide reason to arrest our client on grounds of felony assault of a police officer (Penal Code § 69).
This claim by the police officer infuriated our client, who asked the police officer if he knew that our client was a law student. Naturally, police included a notation in the police report stating that our client screamed at them, "Don't you know who I am? I'm a law student!" The police report claimed our client yelled this at them over and over.
Our client was then arrested for misdemeanor assault of a police officer and taken to the police station, where he spent the night to sober up (and get some medical attention). He was then released on his own recognizance the following morning with a promise to appear in the Bauchet Street Courthouse in about two months.
The client and his parents from the East Coast then retained Greg Hill & Associates.
After Greg discussed the case facts and explained how the case most likely would be handled, Greg Hill spoke with the Los Angeles City Attorney assigned to the case, explaining the case facts and the mitigating circumstances. While the City Attorney was hesitant to allow such a case to be treated with leniency, she eventually relented by allowing our client to enter a plea bargain to misdemeanor disturbing the peace (Penal Code § 415(1) (fighting in public) on terms of formal diversion, wherein he was required to perform 40 hours of approved community service and attend 26 AA meetings.
Our client was happy that he was able to resolve the case for formal diversion, which allows a dismissal upon his completion of the AA classes and community service.
For more information about the issues in this case summary, click on the following articles:
Contact us.