West Covina, Client on Parole with Baggie of Meth, No File
Our client, on parole after serving eight months in prison for possession for sale of methamphetamine, was pulled over on the eastbound 10 Freeway in West Covina by the CHP on a routine traffic stop for speeding.
Synopsis: West Covina, dismissal, client found with baggie of methamphetamine while on parole for sale of methamphetamine, Greg Hill contacts the DA and explains that the quantity of meth was not a useable quantity, case not filed.
After CHP officers asked him if he was on probation or parole, and our client answered that he was on parole, officers searched his vehicle without needed consent because our client had waived his Fourth Amendment rights as a condition of parole.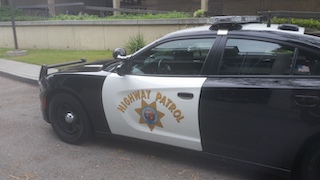 One officer, almost gleeful, found a baggie containing a very small quantity of methamphetamine. More accurately, it was methamphetamine residue stuck to the inside of a plastic baggie. The baggie was inside a friend's duffel bag that was in the car's trunk and our client had not touched the bag for probably two years. The officer instantly appeared to recognize the substance and our client's expression confirmed the officer's hunch.
The methamphetamine was less than perhaps even one gram. It was stuck to the plastic in a way that made using it difficult, if not impossible, to use to get high. The fact that it was not useable was very important in whether the possession was a crime.
Our client braced himself for a severe response from the West Covina District Attorney. Our client, after all, had only been out from prison and on parole for two months (now, post AB109, our client would have been on post-release community supervision, not parole). The baggie was in his friend's duffel bag, but he knew he would be charged with it as if it were his own because it was in the car he was driving.
The client was quite fearful of being returned to prison. He had spoken with enough folks in prison who were there for similar, minor transgressions, so he knew it was possible, regardless of the very small amount found.
He then contacted our office. Greg Hill immediately made contact with the CHP officer who pulled over our client to find out more about his recommendations to the District Attorney. The CHP officer was evasive, but Greg Hill was persistent. Eventually, the CHP officer advised that he recommended prosecution to the DA, even though the methamphetamine really was not usable. Our experience expected this, but it was important for the officer to know the duffel bag was untouched for probably two years and was not even our client's bag.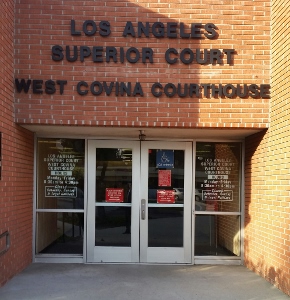 Greg Hill then made contact, after nearly a dozen attempts, with the DA, explaining that the baggie was found in a duffel bag that was not his own. The DA was skeptical of such a claim even when Greg he informed him that the owner of the duffel bag would come forward to identify it as his own (exposing himself to potential criminal liability), but respectfully listened. The DA was aware of all our attempts to contact him and said he appreciated our tenacity in finally contacting him. When Greg explained that the amount of methamphetamine, less than one gram stuck to plastic, really was not enough to be usable, the DA seemed to listen with more interest.
On the day of the arraignment, to our client's and our surprise, the DA chose not to file the case. The case was classified as a "DA Reject," not just a "No File." A "No File" is distinguishable from a DA Reject in that a No File matter can be filed at any later time up to the end of the statute of limitations, which is generally one year for misdemeanors and three years for felonies (with certain exceptions).
The DA Reject result is quite lucky, as our office finds more often than not, such a case is filed. However, this result exemplifies the value of pre-filing contact with a district attorney and the investigating officer, both of whom are usually reluctant to discuss the case and mildly resentful of our efforts to have a conversation. Police officers and district attorneys usually respect the effort as long as we are exceedingly respectful and yet determined, as we were in this case.
For more information about the issues involved in this case, click on the following articles:
Watch our Video about Drug Offenses by clicking
here
.
Contact us.