Voluntary Manslaughter Upheld for Killing Thief of Pot Crop
Phayvanh Dydouangphan ("PD") had the appropriate documents to grow marijuana for medicinal purposes and did so in his backyard. The plants grew so large that people on the Fresno street alongside the garden could see the plants over a six-foot fence. Thefts were a constant problem, so PD kept three dogs to protect his plants.
The Point of This Article: Penal Code § 654 does not bar a judge from imposing two sentences to run concurrent, although some may think this is a form of redundant punishment. Such a sentence becomes a big deal when there is a sentence enhancement such as 25 years in the following case, which the appellate court ruled was not improper to impose as the trial court did.
One night in 2011, four thieves reached over the fence and stole PD's marijuana. As they were escaping with the marijuana with three additional people, PD shot at their pick-up truck with a shotgun and killed one of the thieves.
PD claimed that he shot in self-defense because one of the thieves pointed a gun at him however, no such gun was recovered.
PD was charged with murder (Penal Code § 187 (a)), but the jury returned a verdict convicting him of the lesser-included charge of voluntary manslaughter (Penal Code § 192 (a)), assault with a firearm (Penal Code § 245(a)(2)) and shooting at an occupied vehicle (Penal Code § 246). A sentence enhancement under 12022.53(d) was also sought by the prosecution because PD discharged a firearm resulting in death.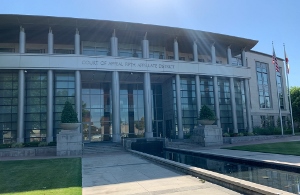 Court of Appeal Fifth Appellate District Fresno

The judge sentenced PD to a term of three years on the § 246 violation and twenty-five years to life on the § 12022.53 (d) enhancement. The sentence for voluntary manslaughter was ordered served concurrent, not consecutive, to the sentence for shooting at an occupied vehicle.
PD appealed to the Fifth Appellate District, arguing that the trial court in Fresno made a mistake under Penal Code § 654 in not staying the sentence on the voluntary manslaughter charge.
Penal Code § 654(a) states "that an act that is punishable in different ways by different provisions of the law shall be punished under the provision that provides for the longest potential term of imprisonment, but in no case shall the act or omission be punished under more than one provision."
The issue here for PD was whether he followed a continuing course of conduct, allowing the court to punish him for multiple, separate, distinguishable acts so that § 654 was not violated. The California Supreme Court in Neal v. State of California (1960) 55 Cal. 2d. 11, first allowed such an approach, which the Fresno judge obviously followed by adding a twenty-five year term to the three year term, although the two sentences were to be served concurrently.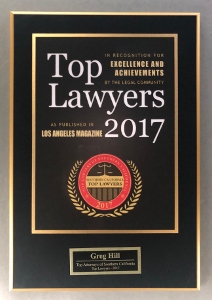 PD argued in his appeal that he only took one shot, so there could be only one act, not distinguishable, separate acts. Therefore, he clearly was being punished multiple times for a single act, in violation of § 654.
The prosecution argued that because PD intended to injure multiple persons (he used a shotgun), he could be punished for each more than one time. For example, if a defendant choses to harm a plane load of people, he or she is properly subject to more punishment than if he only intended to harm a single person. In PD's case, there were seven people in the pick-up truck that he shot at, using a shell that contained between nine and twelve pellets.
The Fifth Appellate District, in People v. Phayvanh Dydovangphan (2012 DJDAR 16267) agreed, finding that the "multiple act exception" would apply here, to allow punishment for the shooting at an occupied vehicle and also punishment for voluntary manslaughter.
PD also argued that the twenty-five year enhancement was improper, as the enhancement functioned as multiple punishment for a single crime, too. The Fifth Appellate District quickly disagreed, distinguishing enhancements as proper sentence additions and different from substantive crimes. Moreover if section 654 were to bar any enhancement to a sentence, no enhancement at all would be permitted, ever, "a result obviously inconsistent with the function of sentence enhancement". People v. Ahmed (2011) 53 Cal. 4th at 164.
Accordingly, the trial court's sentence was affirmed, obviously to PD's great disappointment.
For more information about manslaughter, click on the following articles:
Contact
Greg Hill & Associates