Ventura County Sheriff's Department
Within the Ventura County Sheriff's Department there are 800 Sworn deputies and 500 unsworn personnel within 6 stations. There are also 3 jails found within the County. To assist with law enforcement the County has 2 police boats and 4 helicopters.
The Ventura County Sheriff's Department consists of four primary divisions: Patrol Services, Special Services, Detention Services and Support Services.

The Patrol Division serves the County of Ventura and the five contract cities of Camarillo, Fillmore, Moorpark, Ojai and Thousand Oaks, as well as the unincorporated areas of Ventura County. Within the Patrol Division is the Mounted Unit, K-9 Unit, Sheriff's Communication Center and the Office of Emergency Services.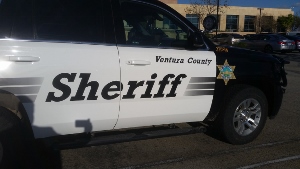 The Special Services Division incorporates the Air Unit, Major Crimes, Narcotics, Intelligence, Bomb Squad, SWAT, Hostage Negotiations, Forensic Science Laboratory, Information Systems and the Evidence Unit.
The Detention Division handles personnel and budget for the department. This includes employees for the jails and courtroom.
Finally, the Support Services Division provides important internal departments, including the Business Office, Human Resources, Professional Standards Bureau, Records and Training.
Below are the seven stations that comprise the Ventura Sheriff's Department.