Ventura County Sheriff's Department - Camarillo Station
3701 East Las Posas Road

Camarillo, CA 93010
Ventura County
Dave Murray, Commander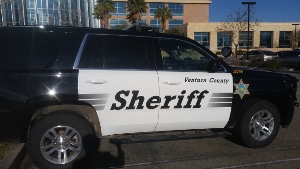 (805) 388-5100

Non-Emergency Calls
Areas Served: City of Camarillo and unincorporated ares in and around Camarillo.
About: The Camarillo Station has 21 sworn police officers who respond to service calls for a 136 square mile area. They offer many law enforcement services, including patrol, youth officer, school resource officers, crime prevention officer, traffic enforcement, detectives, and homeless intervention.

Below is the Google Map to the Camarillo Station.