Ventura County Sheriff's Department - Headquarters Station
800 South Victoria Avenue
Ventura, CA 93009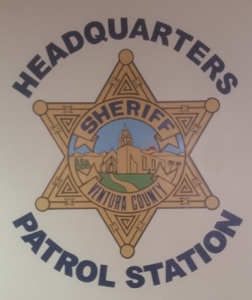 Ventura County
Dave Kenney, Special Services Commander
Rick Barrios, West County Administration Commander

(805) 654-2304
Non-Emergency Calls
Areas Served: Saticoy, El Rio, Nyeland Acres, Montalvo, Silver Strand Beach, Hollywood Beach, La Conchita Beach and the unincorporated areas surrounding the cities of Oxnard and Ventura.
About: The Headquarters Station has 27 sworn deputies. There is also a school resource officer. This station offers services such as Graffiti Abatement Program, Explorer Program and a Gang Unit. The mission of the department is to safeguard the lives and property of the residents of Ventura County and respond to public concerns in a manner which promotes neighborhoods free from the fear of crime.

Below is the Google Map to the Headquarters Station.