Torrance, Harassing Phone Calls (PC 653(m)), Dismissal
Our client's wife had an affair with a lawyer and, while the affair was going on, divorced our client. Our client, understandably upset, allegedly then began making harassing phone calls to the lawyer's office, both in Torrance and the firm's Chicago office. Our client allegedly spoke with five people in the Chicago office and three in his Torrance office, telling them that their boss had an extramarital affair with a married woman, which was true.
Summary: Torrance, client faces 12 years for 12 counts of contempt of a civil restraining order (Penal Code § 166(a)(4)) and making harassing phone calls (Penal Code § 653(m)), case dismissed.
He also marched back and forth in front of the lawyer's Torrance office on Hawthorne Boulevard with large signs warning the public not to hire the attorney, who he called a liar and an adulterer. This type of demonstration – the marching back and forth on the sidewalk outside – was not alleged to be a crime, but it made the harassing phone calls more likely and more credible to be from him.
The lawyer became upset with our client, so he petitioned the Torrance Superior Court for a civil restraining order against our client, claiming our client had made threats of physical violence and that he had constantly harassed him and his employees. The judge granted the civil restraining order.
According to the lawyer, our client continued to harass him and his employees in both offices, in violation of the protective order. The lawyer then presented the Torrance Police Department with eight affidavits from various employees in each of his offices, claiming that on three different days, our client had made threatening phone calls to the law offices.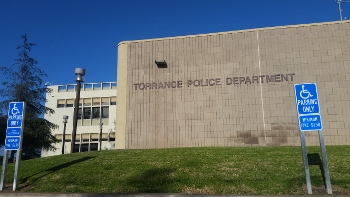 Torrance Police Station


The Torrance City Prosecutor then filed its complaint, alleging twelve counts of contempt of a court order, a violation of Penal Code § 166(a)(4), and for making harassing phone calls, a violation of Penal Code § 653(m).
Our client hired a criminal defense lawyer, but was quickly disappointed in the attorney's performance, so he contacted Greg Hill & Associates and retained us.
Our office had our client show us his phone records for his cell phone for the dates at issue to resolve whether any calls really had been made, as our client denied making any calls at all to either law office. The phone records from our client showed he made no such calls from the number related to the records. We then showed this to the prosecutor, showing there were no such phone calls on the days allegedly when such calls were made, and arguing that the fabricated claims by the lawyer our client's ex-wife had now married had an ulterior purpose, and demanded that the prosecutor dismiss the case.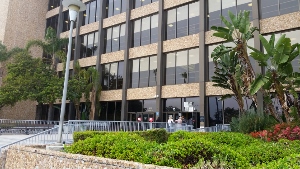 Torrance Superior Courthouse
The Torrance City Prosecutor was skeptical, especially since our client had picketed outside the lawyer's office. She believed he may have made such calls from a different phone number. She therefore subpoenaed the phone records of the law firm, receiving over fifty pages of phone records. Our office received a copy, too, and searched the records to see if there were any other calls our client's phone records would not have shown. Our search showed nothing, which the City Prosecutor confirmed.
The Torrance City Prosecutor then attempted to speak with the eight people who signed affidavits in favor of their boss, the lawyer now married to our client's ex-wife. None of the eight people cooperated with the City Prosecutor. This led the City Prosecutor to surmise that what we had been claiming all along, that the allegations were fabricated was very possibly accurate after all. She was amazed that not one would cooperate with her.
The case dragged on for almost a year, which involved eight court appearances by our office, much more than most misdemeanors last, however, in the end, the City Prosecutor dismissed the case under Penal Code § 1385, in the interest of justice. Our client felt vindicated.
For more information about the issues in this case summary, click on the following articles:
Contact us.