Torrance, DUI Based on Drugs, Possession of Drug for Sales
Brief Synopsis: Client arrested for a fourth DUI in ten years, plus possession of over 800 Xanax bars and 200 Ecstasy pills. Case filed in Torrance Superior Court and resolved for sixteen months in state prison.

Our client, age 27, had a bumpy first few years of adulthood. He had grown up in the South Bay area (Torrance) and gone onto Humboldt State University in Northern California, from which he graduated and went on to work for Amazon.
All seemed good for him, but soon thereafter he broke up with his girlfriend of many years and his life seemed to spiral out of control. He managed to be arrested and convicted of three DUI's within ten months and one possession of a controlled substance (sniffing glue) in 2014 and 2015.

This run of tough times made it seemingly impossible to get a job and soon he was turning to the Dark Web to buy and sell various controlled substances and use them himself, too. He was living out of his car.
As he was driving through Redondo Beach, while under the influence of Xanax and cocaine, another driver on Pacific Coast Highway noticed our client making lane changes from the number one to the number two lane in a weaving manner. According to this observer, who called 911, our client almost hit several parked cars and was bouncing from the left center line curb to almost hitting parked cars along the right.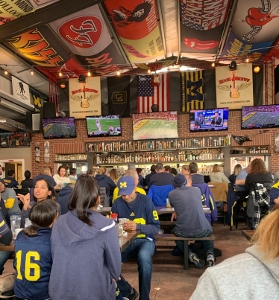 Rock 'N Brews
This driver followed our client along Pacific Coast Highway from the Rock 'N Brews at Palos Verdes Boulevard to almost Crenshaw Boulevard, where Torrance Police intercepted our client and made a traffic stop.

According to the police, our client had slurred speech and even had some white residue in his nostril, which he admitted to police was cocaine. Police asked to search his car and he allowed this. Police found 807 Xanax bars in multiple locations, 255 Ecstasy pills and $455 in cash, mostly in small bills.
The client was then arrested for possession of a controlled substance for sales and, since police were able to see that our client had three prior DUI convictions, felony DUI while under the influence of drugs (Vehicle Code § 23153(f)) and submitted to a blood test, which was positive for amphetamine and opiates.

The client's family was able to post a bail bond and have the client released. They then called Greg Hill & Associates.
Greg immediately recognized that given the facts and the client's prior record, damage control had to be the focus. After all, the traffic stop was not illegal, given the 911 caller following the client for so far and then directing to police to the client until the stop. The search of the client's car was consensual and he explained to the police how he purchased the drugs on the Dark Web and sold such drugs to others, as his cell phone documented.
Greg explained that a joint suspended sentence would be the goal and that the client ought to seek drug treatment, as it would assist with plea bargaining. The client then checked himself into Cri-Help for a residential drug treatment program even before his arraignment. He then went to Narcotics Anonymous meetings every day and worked at a local pizza parlor.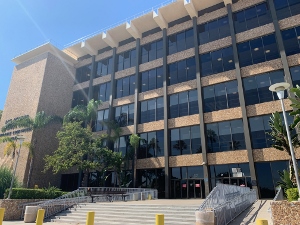 Torrance Superior Courthouse
The Torrance District Attorney handling the case was sympathetic toward our client and noted how our client, in facing two counts of sales and two counts of DUI, plus a misdemeanor for driving on a suspended license, faced a total of six years, ten months if convicted on all counts, which seemed probable under the facts. The offer from the prosecutor was low-term on the sales, or two years in state prison.
Greg gently explored a joint suspended, wherein our client would still serve 180 days in county jail, but have four years and eight months suspended.
After several court appearances, Greg wrote a Defense Position Letter, including with it a mitigation packet, explaining the client's background and family situation and further arguing for a joint suspended so the client could continue working and attending NA meetings.
The District Attorney's office in Torrance responded by lowering the offer to sixteen months in state prison, based on a plea to violation of felony DUI (Vehicle Code § 23153), which our client accepted. This was a tough decision, but it made sense, given the evidence.

Our client will serve a maximum of eight months actual time and most likely, quite a bit less. Under AB109, his time will be served in county jail, so at the Pitchess (Wayside) Detention Center near Santa Clarita.
For more information about drug offenses, please click on the following articles:
Contact us.