Torrance, Bail of $70,000 Reduced to Zero, Armed Robbery
Our client, age 20 and still on probation arising out of a juvenile offense, was arrested outside a Hermosa Beach surf store on charges of armed robbery, second degree burglary and shoplifting. Our client and his friend had walked into the store to "just look around," but what followed was not exactly just looking around.
Synopsis: Torrance, $70,000 bail reduced to $0, client facing probation violation, armed robbery, second degree burglary and shoplifting charges.

A store security video, however, showed our client's friend had much more in mind. The video showed him repeatedly entering dressing rooms, carrying clothes, only to emerge carrying fewer clothes and then go out to his car parked directly in front of the store, where he would disrobe, leaving the stolen clothes in the car. He would then walk back into the store and repeat the procedure. Store personnel picked up on this rather quickly and called the police.
While our client's friend was layering up with clothes to walk out wearing, our client talked with store personnel. Police noticed this on the videotape and characterized this as aiding and abetting by attempting to distract employees from the ongoing theft.
After about fifteen minutes in the store, our client walked out the front of the store and drove off, leaving his friend behind in the store. Our client merely drove around the block, however, and parked nearby.
Our client's friend then tried to walk out of the store, but store personnel stopped him. He sheepishly walked back into the store and began taking off the clothes. However, about half way through, he ran out of the store and to our client waiting for him. He had read his text message and knew what to do.
The store manager and him then wrestled on the ground in the parking lot and the manager was cut on his leg, causing it to bleed quite a lot. It was unclear exactly what our client's friend used to cut the store manager, but it was a serious cut that required stiches. Our client, seeing this, ran away and drove off. Police arrived within seconds and arrested our client's friend.
As our client was driving away, police pulled him over, searched the car and found other stolen merchandise as well.
Our client was arrested and booked on charges of violating Penal Code §§ 211 (armed robbery), 459 (second degree burglary) and 484 (petty theft). His bail was set at $70,000. He also was arguably in violation of probation, which he was on for domestic violence.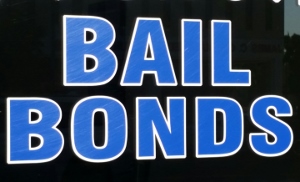 Greg Hill appeared at the client's arraignment with a written Motion to Reduce Bail under Penal Code § 1275. The motion argued that due to the client's very limited role in the robbery, as well as his ties to the community, that he was very likely to reappear in court and was no danger to the community. The motion asked that our client be released on his own recognizance with no bail amount. The Torrance judge agreed with arguments in the motion and released our client on his own recognizance. Bail had been reduced to zero.
Our client was happy, as he had an upcoming surgery that he had scheduled many months earlier. Moreover, his family could not afford to post bail, so had the motion been denied, he would have been stuck in jail until the case resolved, which might have been on terms that were unfair just so our client could have his long-awaited surgery.
Post-script:
Since this case in 2012, the California Court of Appeals for the First Appellate District hearing the case of Kenneth Humphries in 2018, wherein he challenged the amount of bail set for him in case of similar facts (burglary) to this case. In
Humphries
, the First District ruled that a judge must consider defendant's ability to pay any bail amount set and should consider alternative methods of ensuring public safety, including but not limited to GPS monitors, mandatory classes, frequent check-ins with a probation officer or police, etc. We consequently recommend that anyone considering a challenge to bail should review the Humphries case.
For more information about the issues in this case summary, click on the following articles:
Contact us.