The Right to Bear Arms and Carrying a Dirk or Dagger
On September 28, 2010, a security guard removed Kenyatta Quinn Mitchell from the San Diego trolley because Mitchell did not have a ticket to ride the trolley. Another guard came to assist and noticed that Mitchell had a concealed knife sticking out from under his sweat shirt.
What One Should Learn from This Article: The law against carrying a concealed dirk or dagger is not a violation of the Second Amendment's right to bear arms, therefore an attack on the constitutionality of the Penal Code section prohibiting the carrying of a dirk or dagger will not prevail.

The police were then summoned to the scene. They arrived and found Mitchell with an eleven-inch knife. Mitchell explained that he carried it for self-defense, but that he was on his way to go fishing. He said he also used it for fishing. However, he had no fishing gear whatsoever with him when arrested.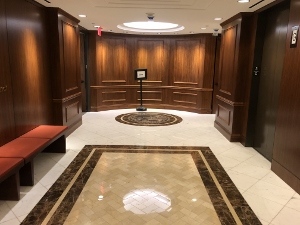 The case was filed and Mitchell represented himself. He was found guilty of violating the former Penal Code § 12020(a)(4), which prohibits the carrying of a concealed dirk or dagger. Section 12020(a)(4) has since been renumbered as Penal Code § 21310. Mitchell was then sentenced to five years in state prison. The original term was two years, but because he had a prior strike offense, the two years was doubled to four years under Penal Code §§ 667(b)-(i) and 1170.12. He also had a prior prison within five years which added a year to the sentence under Penal Code § 667.5(b) (667.5(b)'s one year sentencing enhancement was repealed, except for certain exceptions, in 2020 by SB136).
Mitchell appealed his conviction, arguing that the statue prohibiting the carrying of a concealed dirk or dagger violated his constitutional right to bear arms for self-defense under the Second Amendment of the United States Constitution, made applicable to the states under the Eleventh Amendment.
The Fourth Appellate District, Division One (in San Diego), in
People v. Kenyatta Quinn Mitchell
(2012) 209 Cal.App.4th 1364 (originally 2012 DJDAR 11977), began its analysis by noting that because Mitchell failed to raise this issue at the trial court, he waived it on appeal.
However, the appellate court decided to exercise its discretion to consider the issue as a pure matter of law.
See In re Sheena K.
(2007) 40 Cal. 4th 875, 880-881,887-888, fn. 7. This seemed to be a nice gesture to Mr. Mitchell as a pro per, but also because his argument must have seemed to be made in good faith.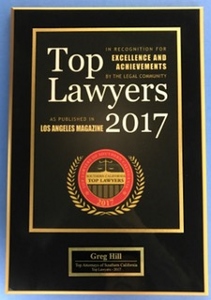 The appellate court noted that a dirk or dagger is defined by the statue at issue as a "knife capable of ready use as a stabbing weapon that may inflict great bodily injury or death." It also noted that, "knives carried in sheaths which are worn openly suspended from the waist of the wearer are not concealed" and thus, not illegal. The statute also has an exception for a "non-switchable folding or pocket knife if the blade is not exposed or locked."
The appellate court then evaluated perhaps the leading U.S. Supreme Court case on the right to bear arms in self-defense. This is
District of Columbia v. Heller
(2008) 554 U.S. 570, which characterized the right as not unlimited.
Heller
, at 626. The Supreme Court noted also that most laws prohibiting the "carrying of concealed weapons were lawful under the Second Amendment."
Turning next to the California statue at issue, the appellate court ruled that intermediate scrutiny was the proper level of analysis. Under this test, the court had to determine if the statute is unconstitutional for a "substantial portion of those persons to whom the statute applies." To evaluate this, the court determined that the ban on concealed knives served an important government interest in preventing surprise attacks by people carrying such weapons as Mitchell clearly had.
Thus, the appellate court ruled that the statute in question was constitutional and Mitchell's appeal was denied. His conviction was consequently affirmed.
For more information about possession of weapons, click on the following articles:
Federal Lifetime Ban on Owning a Firearm Applies After Misdemeanor Conviction for Domestic Violence under California Law
Contact
Greg Hill & Associates