Conviction Upheld for Disassembled AK-47 Assault Rifle?
The Robert-Roos Assault Weapons Control Act of 1989 punishes persons who manufacture or possess an assault weapon, including a semiautomatic rifle. The statute, at Penal Code § 30500,
et. seq.
, does not state whether one violates this act if the weapon is disassembled to prevent a shooter from firing shots.
About This Article Briefly: A conviction for attempted possession of a firearm is proper when one has a disassembled firearm, as the following case summary explains.

In March, 2010, Orange County Sheriffs went to the auto repair shop owned by Tien Due Nguyen. Law enforcement was interested in investigating evidence of auto theft.
As part of their standard questions asked prior to any inspection, officers asked Nguyen if he had any weapons at the shop. Nguyen, a convicted felon with a prior strike, told officers that he had a fully-assembled .50-caliber DTC rifle and a disassembled AK 47. Nguyen explained that he had the weapons because he hunted pigs.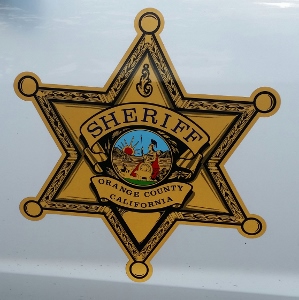 Orange County Sheriff's Badge Emblem

The reader of this article may understand that a .50-cal weapon fires a very large round, one that probably can take down a hippopotamus or even perhaps an elephant. It is used in the military often to penetrate buildings with stucco and drywall (the author of this article is a former Marine with seven years of active duty service, including combat experience).
Nguyen was apparently happy to show off his weapons and explain to police how he obtained the weapons. He described how he was able to purchase the weapons from the Internet. He apparently thought the police would appreciate the weapons like car enthusiasts approve unusual cars. Nguyen even lamented the fact that the AK 47 still needed to be put together.
Officers noted that the .50-caliber rifle had no serial number or even a manufacture name on it. This suggests the weapon might be stolen as it could not be registered. Officers also noted that Nguyen had a large amount of .50- caliber ammunition.
The AK-47 also had no serial number, suggesting it also may have been stolen. Officers then told Nguyen about this and Nguyen responded by showing him AK-Builder.com, where he told officers he bought the weapon's receiver. Nguyen admitted to officers that he knew it was wrong to have an AK-47. Nguyen also inventoried the parts he had, showing officers that he did have all the parts to complete the AK-47.
Nguyen was then arrested. In the Westminster Superior Court, he was accused of attempted possession of an assault weapon (Penal Code §§ 664(a) and then 12280(b)), possession of a firearm by a felon (then Penal Code § 12021(a)(1) and possession of ammunition by a prohibited person (then Penal Code § 12316(b)(1)). There were three counts for each weapon.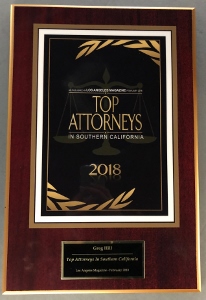 Nguyen entered a guilty plea to two counts related to the .50- caliber in exchange for a sentence of six years in state prison and then went to trial on the remaining two counts related to the AK-47. He was convicted at trial.
Nguyen appealed his conviction, arguing that he could not be convicted of possessing the AK-47 when it was not fully assembled to allow it even to be fired.
The Fourth Appellate District, in
People v. Tien Due Nguyen
(2013 DJDAR 926), began its analysis with a comment that likely will be repeated by other courts:
Beware of the dangers of the Internet. It makes semiautomatic assault weapon kits available at the click of a mouse. Furthermore, it would appear to provide guidance on assembling the weapons, as well as suggestions for avoiding criminal convictions arising out of the possession of the parts, their assembly and even possession of the completed weapons. But woe betides the consumer who trusts every scheme espoused on the Internet.
The Fourth Appellate District then noted that, in general, under California law, an attempt to commit a crime is itself a crime and [is] subject to punishment that bears some relation to the completed offense. Moreover, Penal Code § 664 states "every person who attempts to commit any crime, but fails, or is prevented or intercepted in its perception is punishable as set for on that provision."
Here, Nguyen familiarized himself with the AK-Builder.com website and obtained all the parts necessary to build an AK-47. Nguyen even customized the weapon's receiver for himself by bending it into a new shape before making the weapon operational. However, the police confiscated the parts. Therefore, the appeals court affirmed the conviction for possession of an assault weapon.
The citation for the Fourth District, Court of Appeals, ruling discussed above is People v. Tien Due Nguyen (4th App. Dist., 2013) 212 Cal.App.4th 1311, 151 Cal. Rptr. 3d 771.

For more information about possession of firearm crimes, click on the following articles:
Federal Lifetime Ban on Owning a Firearm Applies After Misdemeanor Conviction for Domestic Violence under California Law
Restoring the Right to Own a Firearm After Being Convicted in California of a Crime That Triggers a Ten Year Ban Is No Easy Task
Contact
Greg Hill & Associates