So There Was an Informant Involved in Your Case – Who Is It?
In our experience, we often do not know there is a police informant involved until we discover this in looking through the police report or a search warrant affidavit and it reveals that it contains information from a "confidential" informant. The affidavit or the supporting documentation may be sealed, i.e. in a drug sales case, to protect the identity of the informant.
In a Nutshell: Defendant may not always be able to find out the identity of an informant, which may seem to violate the Sixth Amendment concept of having the right to confront one's accuser, but there are good reasons why this right is limited in certain contexts, as this article explains.

When our client learns of this, the immediate question is usually, "can we find out who this informant is?" Our response is usually, "well it matters." On one hand, defendant is not entitled to learn of the identity of an informant who only provided police with information that supported probable cause to arrest. People v. Hobbs (1994) 7 Cal.4th 948, 959, 30 Cal.Rptr.2d 651.
On the other hand, defendant is entitled to discover the name and address of a "confidential informant" who (1) is a material witness on the issue of guilt (this requirement stems from the Sixth Amendment right to confront one's accused and due process); and (2) can give evidence that might exonerate the defendant (stemming from the right to a fair trial). Evidence Code § 1042(a); Eleaser v. Superior Court (1970) 1 Cal.3d 847, 852, 83 Cal.Rptr. 586; Honore v. Superior Court (1969) 70 Cal.2d 162, 167, 74 Cal.Rptr. 233. Often, the informant on probable cause is also a material witness on the issue of guilt.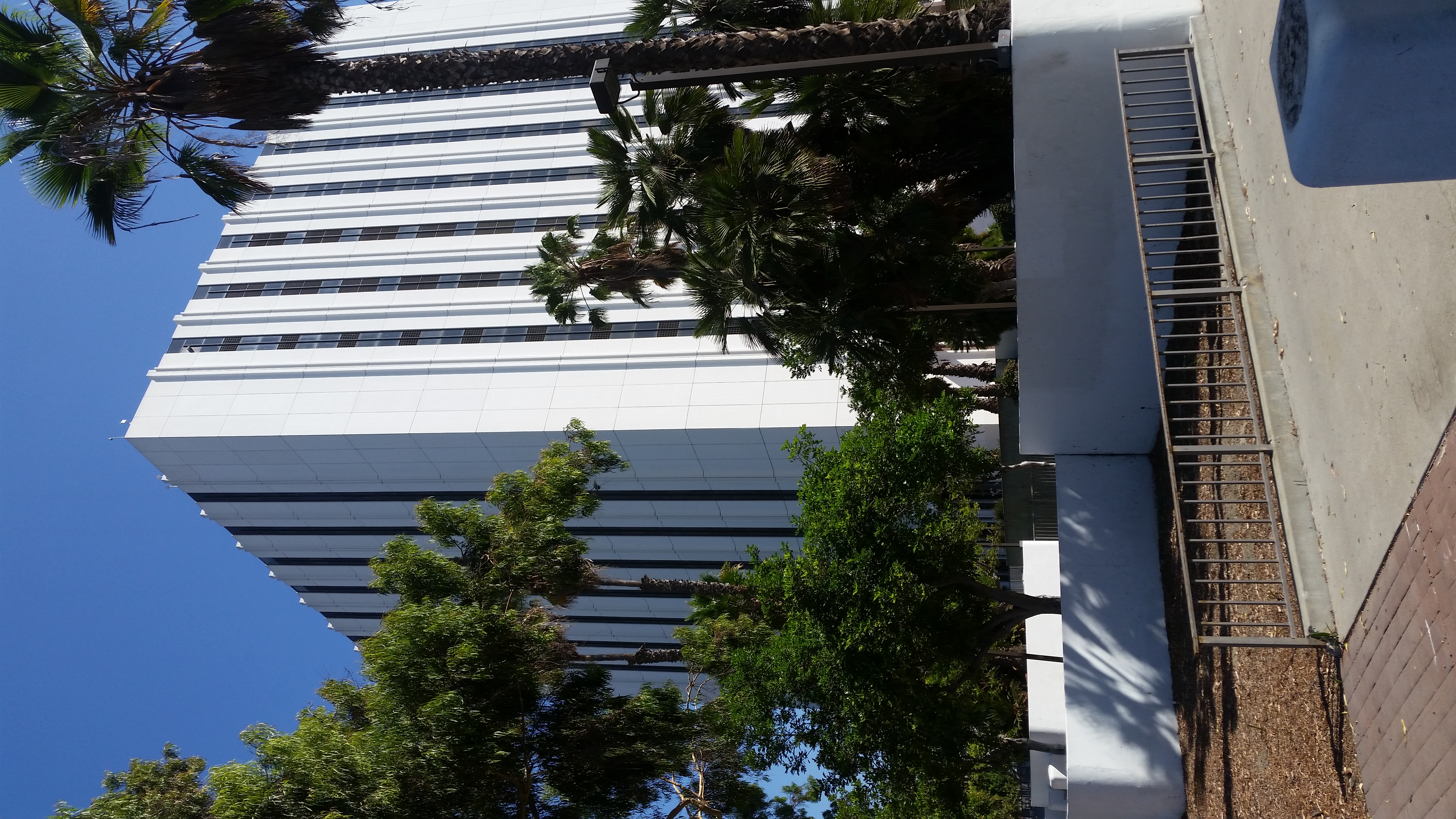 Compton Courthouse
The next step is simply to ask the prosecution for disclosure of the informant's identity and location. Sometimes, the prosecution will provide this. If the prosecution will not do this, defendant should file a discovery motion for disclosure of an informant's identity.
This can be a powerful motion.
Such a motion is grounded on the Sixth Amendment right to confront witnesses and due process to a fair trial. Defendant must first show that such a confidential informant is a material witness on the issue of guilt. Defendant meets this burden by demonstrating that there is a reasonable probability that the informant could give evidence in the form of testimony that would result in defendant's exoneration. Theeodor v. Superior Court (1972) 8 Cal.3d 77, 88, 104 Cal.Rptr. 226. This is especially true if the informant can be shown to be a participant in the charged offense, as such testimony would be based upon personal knowledge and presumably reliable. People v. McShann (1958) 50 Cal.2d 802, 806, 330 P.2d 33 (at police request, informant set up and made a controlled buy).
It is also true if the informant was a percipient witness to the charged event's immediate antecedents. Price v. Superior Court (1970) 1 Cal.3d 836 839, 83 Cal.Rptr. 369 (informant had personal knowledge that defendant had a weapon matching the weapon used in the crime and heard defendant admit shooting).
If the prosecution has failed to maintain contact with the informant, defendant can request that the judge dismiss the case, especially if police failed to make reasonable efforts to maintain contact with the informant. People v. Goodman (1971) 20 Cal.App.3d 284, 97 Cal.Rptr. 534.
If the judge orders the prosecution to disclose the identity of the informant and prosecution refuses to disclose this, the judge can either order dismissal of the counts for which disclosure was required (People v. Borunda (1974) 11 Cal.3d 523, 527, 113 Cal.Rptr. 825 (dismissal of only charge, possession of heroin)); People v. Goliday (1973) 8 Cal.3d 771, 783, 106 Cal.Rptr. 113 (dismissal of counts for sale of drugs, but not of counts for possession for sale)) or reduction to a lesser charge for which the informant is not a material witness (People v. Long (1974) 42 Cal.App.3d 751, 758, 117 Cal.Rptr. 200 (charge of possession of heroin for sale reduced to simple possession).
We bring this article to the reader's attention because an informant need not remain confidential just because the prosecution says the informant says so, hoping that this characterization will close the issue.
For more information about informant issues, please click on the following articles:
Is It Illegal for the Government to Use an Informant with a Lengthy Criminal History in a Drug Investigation?
Defendant's Sixth Amendment Right to Cross-Examination Not Violated When Confidential Informant Testifies Wearing a Wig and Sunglasses
Contact us.