SB 1437: Unconstitutional by Amending PC §§ 188, 189?
As you may recall from government class in high school (or even junior high school), a statute is either a legislative statute, a referendum statute (a statute proposed by the Legislature and then approved by the electorate) or an initiative statute (a statute initiated and enacted by the electorate), depending upon how it was enacted. The state legislature may freely amend or repeal a legislative statute or referendum statute, but it is limited in how it can amend an initiative statute. Article II, Section 10(c), California Constitution.
Brief Synopsis: Senate Bill 1437 is not unconstitutional by amending Penal Code §§ 188 and 189, which were codified following a legislative act.

In late 2018, the Legislature passed Senate Bill 1437, which amended Penal Code sections 188 and 189. Both sections were previously legislative statutes, not referendum statutes or initiative statutes. Section 188 defines malice as required in certain forms of murder and Section 189 defines the degrees of murder. As amended, the two modified statutes reduce the scope of liability for an accomplice to a murder and change the felony murder rule as it previously applied to those who aid and abet a murder.

In 1999, Manuel De Jesus Prado was convicted of first-degree murder and the jury found true the allegation that defendant was vicariously armed. Judge Lance Jensen then sentenced Prado to life without the possibility of parole.

Twenty years later, defendant filed a section 1170.95 petition, contending "I could not now be convicted of first- or second-degree murder because of changes made to Penal Code §§ 188 and 189."

In response, the Orange County District Attorney's office opposed the petition, arguing that Senate Bill 1437 violates the California Constitution and alternatively, that defendant is statutorily ineligible.

The trial court judge agreed with the District Attorney that SB 1437 was unconstitutional, finding that the Legislature violated the constitutional limitation on amending or repealing initiative statutes when it passed SB 1437.

Prado appealed this order to the Fourth Appellate District, which agreed with Prado that the Orange County District Attorney's Office and the judge there were mistaken because Penal Code §§ 188 and 189 were not initiative statutes, but legislative statutes.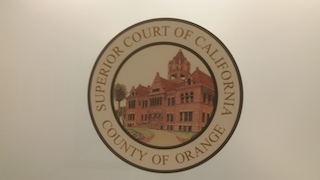 Orange County Superior Court Seal
The Fourth Appellate District Court's ruling is notable for its methodology and rigor. It first explained that a trial court's ruling on the constitutionality of a legislative act is a pure question of law, so the appellate court's review is de novo. Gardener v. Schwarzenegger (2009) 178 Cal.App.4th 1366, 1374. It also began its analysis with the presumption that any legislative act is valid. Such a presumption may be rebutted by a showing that the act conflicts with the federal or state constitution.
The prosecutor's argument in this case was that in 1978, California voters passed Proposition 7 and set the penalty for committing first-degree and second-degree murder. In 1990, California voters then passed Proposition 115, which added crimes eligible for felony murder liability (arson, rape, carjacking, robbery, burglary, mayhem, kidnapping, train wrecking, torture, sodomy, a lewd or lascivious act upon a child, forcible oral copulation and forcible sexual penetration). Senate Bill 1437, therefore, is an unlawful intrusion into the voter's right via initiative to set the elements and the penalties for crimes.
The Fourth Appellate District disagreed, holding that 1437 did not amend Proposition 7 or Proposition 115. Proposition 7 increased the punishment for murder, while Senate Bill 1437 amended the elements of murder to establish accomplice liability.

Proposition 115 added to the list of predicate offenses for felony murder, but SB 1437 did not affect any of the predicate felonies. See People v. Cruz (2020) 46 Cal.App.5th 740, 747 ("the Legislature's enactment of Senate Bill 1437 has not undone what the voters accomplished with Proposition 7 or Proposition 115 and therefore, the legislation does not violate the constitution"); People v. Solis (2020) 46 Cal.App.4th 762 (Senate Bill 1437 did not amend Proposition 7 or Proposition 115); People v. Superior Court (Gooden) (2019) 42 Cal.App.5th 270 (same); People v. Lamoureux (2019) 42 Cal.App.5th 241 (same).
Therefore, the appellate court reversed the trial court's order denying the petition for resentencing and the case was remanded to the trial court to decide if Prado has indeed made a prima facie case as required.

The citation for the Fourth Appellate District Court ruling discussed above is People v. Manuel De Jesus Prado (4th App. Dist., 2020) 49 Cal. App. 5th 480, 263 Cal. Rptr. 3d 79.

For more information about the nuts and bolts of SB 1437 and the felony murder rule being modified, please click on the following articles: