San Pedro, Receiving Stolen Cell Phone, Case Not Filed
Our client, age 43, worked as a carpenter his whole life. One day, he reported to a job site, an old church in San Pedro, and proceeded to clean out an area of trash near where he needed to work. The trash included beer cans, urine-smelling abandoned clothes, newspapers, leaves and a cell phone. It appeared that maybe a homeless person had been living in the alcove.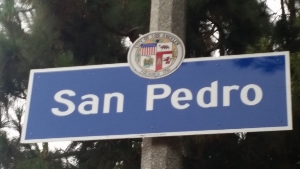 Our client looked at the cell phone and realized he could use it for himself if he charged the battery and replaced the SIM-card. Coincidentally, our client had lost his own cell phone, so he was pleasantly surprised to find the cell phone that he could use to replace his former phone.
Once he got home, he was able to charge the phone and, once it had sufficient power, he attempted to call a few of the recent contacts to return the phone to its rightful owner. It was the ethical and honest thing to do first and foremost. Unfortunately, each person who he called was unable to help him. After a good effort to find the owner, our client gave up on trying to return the phone to the owner and put his own SIM-card into the phone to use it for himself.
One person who he did call knew something was suspicious. That person called the real owner of the phone (now using a different number), who contacted the Harbor Division of the Los Angeles Police Department. The Police Department then called our client about two weeks after our client had been using the phone, using the number on the cell phone, and asked our client to report to the station.
Our client did so and was immediately arrested on felony charges of receiving stolen property and bail was set at $30,000. Our client, shocked at being locked up for a felony, tried to explain how he had found the phone as abandoned property, but the police did not seem to listen. It was a nightmare.
Our client then called Greg Hill & Associates. It was about 6:00 p.m., but Greg Hill immediately went to the 77th Precinct in South Central Los Angeles and spoke to the client to understand the facts. Greg told the client not to post bail. Greg said he thought he could persuade the detective to release our client.
What One Should Learn from This Case Summary: No case filed against a carpenter in San Pedro who finds a cell phone among trash, charges it to power it up, replaces the SIM card with his own SIM card and uses it. Greg Hill goes to the LAPD Harbor Division station and speaks with handling detective in person, who orders our client released from jail (avoiding bail) and the case not filed.
On the same evening, Greg then went to the Harbor Division of the LAPD and was luckily able to speak with the handling detective, who was surprised to find an attorney working at 8:30 p.m.
The handling detective was initially very skeptical of the explanation our client had of the events, especially because the abandoned property explanation seemed "too convenient." However, once Greg Hill was able to explain that the SIM-card used was from the rightful owner and that the original SIM card was not sold, but present at our client's home, which is inconsistent with what a thief would do if he truly wanted to keep the phone as his own. The detective appreciated this, but remained guardedly hesitant to agree our client was innocent.
Greg then explained that our client was being billed for use of the phone since he was using his own SIM-card. In other words, the client was not attempting to use the phone for free and have a bill sent to the real phone's owner as would be expected from a normal thief.
Greg Hill also explained how our client was a trusted citizen, working on homes in Rolling Hills and Palos Verdes Estates when the owners were on vacation. He had a good reputation and many opportunities to steal far more than just a cell phone in the past, so it made no sense that he would ruin his reputation over a cell phone.
The following day, Greg Hill brought the same detective the original SIM-card for the phone and the detective ordered our client released from jail. No case was filed against our client. Our client was extremely happy, as his work supported a large family.
For more information about the issues in this theft offense case summary, click on the following articles:
For more information about theft and robbery crimes, please click
here
to watch our theft offenses video.
Contact us.