Riverside, Shoplifting at Three Stores, WIC 654.1 Program
Our client and her friend, both minors, went shopping for swimsuits, bras and jewelry, except they did not intend to pay for any of it.
Our client selected three items of jewelry, two swimsuits and two bras at three separate stores before being stopped with the items in her purse. The items' value was $80.57. Her friend had considerably more items, perhaps valued at $150, when caught.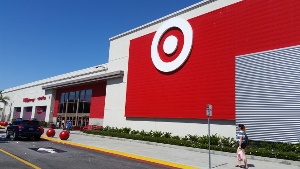 Our client was a senior in high school at the time of the arrest. She had no prior criminal history and was looking forward to a four year college. She had mostly B's in high school, except in math.
The client's parents contacted Greg Hill & Associates shortly after their daughter's arrest. The parents were terrified that all of their daughter's hard work in high school, including varsity sports, was going to be erased by a conviction for a crime of dishonesty.
Summary: Client, age 17, arrested for commercial burglary (Penal Code § 459) after being caught shoplifting at three stores in Riverside mall; case dismissed under WIC 654 Program.

What the parents did not know, but is a sad fact, is that certain student loan providers will not approve such a loan if the student has a juvenile adjudication for theft, as they believe that the risk of the person being kicked out of college is higher due to proven dishonesty already and that even if the person does graduate, the person will not pay back the loan because he or she is a thief. In other words, it is just not good business to loan money to a thief.
Greg Hill discussed the case at length with the parents and commented that the Welfare & Institutions Code (WIC) § 654.2 program might be a way to preserve the client's resume and also give the juvenile court in Riverside County assurance that the client would be rehabilitated to never commit any crimes again. Greg also recommended that the client enroll in and complete an online shoplifting awareness class (either through Tom Wilson Counselling Center or the National Association of Shoplifting Prevention), which the client did do.
Greg Hill's hunch proved correct, as after he wrote the district attorney handling the case, enclosing the client's proof of completion certificate from the online shoplifting prevention course and suggesting the WIC 654 program, the district attorney called our office.
The district attorney acknowledged receipt of the letter and commented that our client must really care about her future and how her recent lapse of judgment would affect her future. The district attorney then indeed offered the program to the client, which our client accepted at the arraignment. However, in a somewhat unusual step, the prosecutor brought the complaint to court, but did not file it.
This program is a form of pre-filing diversion normally, wherein a plea is deferred pending the juvenile's performance of certain requirements and if such requirements are met, the case is simply dismissed.
In the case of our client, she was required to attend a theft prevention course and perform 40 hours of community service within six months. She was also required to keep her grades high and not miss school without a valid excuse.
The Client then completed the 40 hours of community service and the case was indeed dismissed. The Client and her parents were relieved to find their daughter unscathed by a conviction and on her way to college.
For more information about the issues in this case summary, click on the following articles:
Contact us.