Requirements to Involuntarily Commit the Mentally Retarded
It is perhaps the greatest fear a parent or loved one can have for another who is mentally retarded: a judge will order the person committed to a mental hospital for an indefinite period and the mentally retarded person will spiral downwards into depression and the symptoms will worsen until the loved one allows the condition to paralyze them.
This fear was realized on March 15, 2011, when the Santa Clara County District Attorney filed a petition under Welfare & Institutions Code § 6500, asking the court to commit Ronald Cuevas to "involuntary treatment at California Psychiatric Transitions (CPT) for a period not to exceed one year."
Cuevas was mentally retarded and violent. A service coordinator with the San Andreas Regional Center, which was responsible for Cuevas' care in the San Jose area, submitted a nine-page declaration in support of Cuevas' commitment. Cuevas was forty-five years old.
Article in Short Form: Court may not involuntarily commit a mentally retarded person without showing that the retardation caused the violence alleged in the crime at issue.

A court trial was then held on the petition. The evidence was that he was diagnosed shortly after birth in 1966 with being mentally retarded, but not mentally ill until 1992 when he had a violent outburst at his family home and threatened to kill himself. In 1999, he began hearing voices, he said, and also began calling people on the phone incessantly. In 2010, police were called to Cuevas' home in response to an alleged criminal threat made by Cuevas over the phone.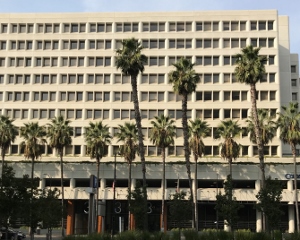 Court of Appeal Sixth Appellate District San Jose

In 2010, after the criminal threat, Cuevas discontinued taking the medication Abilify as well as other medications he had taken since 2004. He thereafter became delusional about his mother coming to his apartment to steal his papers and leaving through his window. He also thought the neighbors were taking his groceries. Neighbors reported him yelling on the telephone at all hours of the night.
A clinical psychologist also testified that he had threatened to kill his parents without saying how he would do so. He reportedly did not want either of his parents to be his conservator. He was then arrested by police, who had to restrain him because he became combative and was spitting at them. He later threatened to kill his brother and himself.
The trial court judge found, beyond a reasonable doubt, that Cuevas was mentally retarded and a danger to himself. He then ordered Cuevas committed.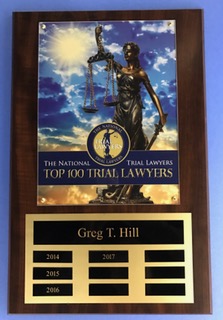 Cuevas' attorney, on behalf of Cuevas, appealed, arguing that Welfare & Institutions Code § 6500 and
People v. Sweeny
(2009) 175 Cal. App. 4th 210, required the judge to find Cuevas' mental retardation is a cause of his dangerousness. Cuevas' attorney argued further that there was insufficient evidence to find this.
Indeed, on appeal to the Sixth Appellate District (cited as
People v. Ronald Cuevas
(2013 DJDAR 1205)), the appellate court noted that "neither of the prosecution experts explicitly stated that Cuevas' mental retardation was a substantial cause or factor in his dangerous lack of self- control." The prosecution, however, argued on appeal (after the fact) that the evidence at the trial court certainly supported such a conclusion.
The appellate court then pointed out, perhaps in defense of the trial court, that no statute required an allegation or finding that mental retardation was a substantial cause of a serious difficulty in controlling dangerous behavior. However,
People v. Sweeney,
cited above, has interpreted Welfare and Institutions Code § 6500 to require the judge to find such a causal link between mental retardation and causing difficulty in controlling one's dangerous to others.
Here, the Sixth Appellate District noted that such a link was not proven by the prosecution. In fact, the court noted, Cuevas became dangerous only when he stopped taking his antipsychotic medication. In other words, the link to his dangerousness was his mental illness, not his mental retardation.
Accordingly, the Sixth Appellate District reversed the commitment order. Mr. Cuevas certainly must have been relieved, however, it would not be surprising if he was quickly arrested on some type of other charge and the prosecution again attempted to commit him.

The citation for the Sixth Appellate District Court ruling discussed above is People v. Cuevas (6th App. Dist., 2013) 213 Cal.App.4th 94.

For more information about sentencing issues, click on the following articles:
Contact
Greg Hill & Associates