Reduction Denied in Federal Sentence for Drug Courier
Under Federal sentencing guidelines, a drug courier is often eligible for a sentencing reduction due to his or her minor role and limited involvement. This type of reduction can apply when the courier may not be aware of even the type of drug transported, the sender's name or the actual recipient of the delivery.
In a Nutshell: Cocaine courier's sentence not reduced due to large quantity seized.

In the case of Juan Felipe Rodriguez-Castro ("Rodriguez"), 33.46 kilograms of cocaine were seized in the gas tank of a car driven by him over the Mexico-U.S. border. Rodriguez admitted that he knew the drug was there, but did not know it was cocaine. However, he also conceded that he accepted $3,500 to courier the drugs, that he was given the vehicle from a co-worker several weeks before for the purpose of moving the drugs across the border and that he crossed back-and-forth across the border to develop a Port of Entry record before the delivery date.
In other words, Rodriguez was not just handed the keys to a car at the last minute and asked to simply drive the car across the border for a couple thousand bucks, as our office has seen in drug courier cases we have handled in Los Angeles Superior Court for folks arrested much further from the U.S.-Mexico border. In such cases, the charges are for a violation of Health and Safety Code § 11379(a), "Transportation of a Controlled Substance."
After being arrested and charged, Rodriguez pled guilty to a violation of 21 U.S.C. §§ 952 and 960 for his illegal importing of the drugs. He was then sentenced to 57 months in federal prison.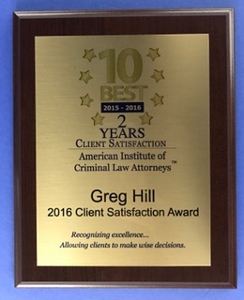 Rodriguez, who had no prior record in Mexico or the United States, appealed his sentence, contending that the San Diego district court (federal court) erred in declining to decrease his base offense level. This meant that his sentence was longer than Rodriguez contended it should be for what he argued was a minor role.
The San Diego district court had ruled that during sentencing that Rodriguez failed to show he was a "minor participant," even though the prosecutor recommended a two-level downward adjustment in the offense level, pursuant to U.S. Sentencing Guidelines § 3B1.2(b), which, if accepted by the judge, could have reduced his sentence to between 41 and 51 months. The judge, however, rejected the recommendation.
Rodriguez then appealed. The United States Ninth Circuit Court of Appeal, in
U.S. v. Juan Felipe Rodriguez-Castro
(2011 DJDAR 8044), affirmed the trial court's ruling. In coming to this ruling, the Court emphasized Rodriguez's role in preparing for the offense, as well as the large quantity of cocaine involved, which the Court commented would not normally be entrusted to a minor participant. The Court also noted, in seemingly defending the trial court, that Rodriguez received 57 months, although he was eligible for between 57 months and 71 months for his offense level.
In short, the Ninth Circuit found that there were no grounds for reducing the sentence. Rodriguez-Castro did not show he had a minor role as the sentencing reduction provisions contemplated. The 57 month prison term was affirmed.
For more information about sentencing in general, click on the following articles:
Street Terrorism Sentence Stricken When Defendant Already Punished for Underlying Arson and Criminal Threats
For case summaries of selected drug offense cases our firm has handled, click
here
.
Contact
Greg Hill & Associates
Attorney Profile
Client Testimonials