Redondo Beach, Cocaine, Pot & Meth for Sales, 1 Year Program
Our client was arrested after Redondo Beach Police officers were called to investigate a girl that had been thrown from a vehicle and passed out at the scene.
In 50 Words or Less: Redondo Beach, felony possession of cocaine, marijuana and methamphetamine for sales, resisting arrest and probation violation, client agrees to one year treatment program and case dismissed.

Police arrived at the side of the road and summoned an ambulance. The girl was then taken to a local hospital, where she regained consciousness and was questioned. Her memory of events was hazy, but she did identify our client as her boyfriend.
The following day, officers then questioned our client at his house. Our client told them that his girlfriend was the girl at issue and that she often passed out due to her medical condition. Officers then asked our client if they could search his vehicle "for any other possible victims." Our client consented to this search.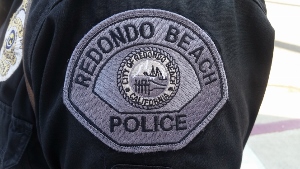 Our client should never have done this. He believed that officers would only look in his car for other bodies, which our client knew were not there. He was quite naïve to believe officers would only spend five seconds or less looking in his car and leave his house.
While searching the car, officers found a purple backpack, which they asked our client to open. Again, our client should have declined their offer. Instead, he consented, and officer found it contained several bottles of prescription medicine along with two glass pipes, cocaine, methamphetamine, and marijuana. Three officers then tried to arrest our client, but he fought them several times, resisting arrest.
While still at the scene, officers received a radio dispatch advising that our client's girlfriend had called the police and advised that our client had a backpack at her house that had more narcotics and paraphernalia. When the officers confiscated the (second) backpack they found more prescription medicine, bags with residue resembling methamphetamine, marijuana, sugar cubes containing a controlled substance (acid), syringes, three scales, a nasal narcotic ingester, papers containing "pay and owe" columns and several other items.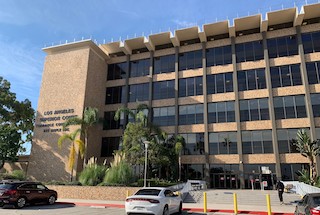 Torrance Courthouse
At the time of our client's arrest, he was on probation for another drug related case and was a suspect in another case with possible charges of Penal Code Section 261.5(a), felony statutory rape.
Our client was charged with: 1) Possession of a Controlled Substance (Health & Safety Code Section 11377(a)), a felony; 2) Resisting, Obstructing, Delaying of a Peace Officer or EMT (Penal Code Section 148(a)(1)), a misdemeanor; 3) Possession of a Controlled Substance (Health & Safety Code Section 11350(a)), a felony, and 4) Possession of a Controlled Substance (Business and Professions Code Section 4060), also a misdemeanor.
Greg Hill & Associates used all their knowledge and experience to get our client a deal that would help him overcome his drug addiction. Under the plea bargain negotiated, our client pled guilty to the two misdemeanor charges and was sentenced to 12 days in custody with credit for 8 days actual custody and 4 days of good time. He was also ordered to complete a one year program at a recovery center that would aid him in his recovery from drug addiction.
Had our client fought his case at trial and been found guilty, he faced a maximum of 7 1/2 years in prison.
Our client then did complete his one year program. Greg Hill & Associates then filed a motion to expunge his record, which the court granted.
For more information about the issues involved in this case, click on the following articles:
Watch our Video about Drug Offenses by clicking
here
.
Contact us.