Public Intoxication, Client Age 18 in Topless Bar, No File
Our client was two weeks past his eighteenth birthday and had just graduated from high school. The sense of accomplishment, combined with knowledge of his ability to enter a topless bar, was perhaps more than he was ready to handle.
With several of his classmates who also recently graduated, he ventured to Bare Elegance in Hawthorne, curious to see what this bar was all about. Before entering the bar, however, the group drank heavily in a car in the parking lot of the bar. Indeed, inside the bar, alcohol was not served.
The group took their seats and surveyed the entertainment. Before long, bouncers noticed that the young men in our client's group appeared to be heavily intoxicated. A bouncer then asked the group to leave, which angered one of our client's friends. This friend and the bouncer then nearly fought before the group was escorted out of the club.
Before getting into the car to leave, the group stood around, talking about what to do next and shocked that their night of fun had ended so early. At this moment, a Hawthorne Police Department car pulled up and ordered our client and his friends to sit down.
The police asked each young man for his I.D. and our client produced a fake I.D., which the police immediately recognized as fake. The officer told our client that he knew the I.D. was fake and asked for his true I.D., which our client then sheepishly produced.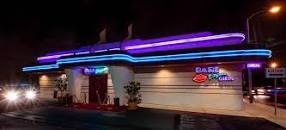 Bare Elegance

Officers then arrested each of the teenagers and took them to the Hawthorne Police Department. Our client was then booked (including being fingerprinted and photographed) and placed in a cell to "dry out." Our client was then given the chance to make a call. Our client called his parents to pick him up. After his parents arrived, quite shocked, a police officer handed our client a citation for public intoxication (Penal Code § 647(f)), a misdemeanor. The client then had a long ride home to Manhattan Beach.
Later that day, the client's parents called Greg Hill & Associates and spoke with Greg Hill. The parents explained what had befallen their son and their concerns, as he was accepted at a prestigious university, where he hoped to begin studying in just a few months.
Greg explained how such cases were typically handled and what their son could do to try to avoid prosecution. Greg emphasized that nothing would guarantee that a case would not be filed, but anecdotally, he knew certain things had sometimes worked in the past.
Greg suggested that our client immediately attend twenty Alcoholics Anonymous (AA) meetings to demonstrate his commitment to recognizing the effects of alcohol and to show resolve toward never letting alcohol impair his judgment in the future. Greg also suggested that the client handwrite a short essay on why there is a law against public intoxication. In the essay, Greg suggested that the client emphasize his upcoming college experience and how this experience taught him how to be more responsible with alcohol in college.
The client immediately did attend 20 AA meetings, wrote the essay and provided Greg with his high school transcript.
Greg then wrote a short letter to both the Hawthorne Police Department and the Hawthorne City Attorney's Office suggesting that no case filing was necessary because the client had taken responsibility and had learned a tremendous amount from the experience. In the alternative, Greg suggested that the prosecution handle the case through an office hearing and perhaps assign our client community service to earn a "no file."
After submitting both letters, with copies of our client's AA attendance record, his resume, his essay and his high school transcript, Greg heard nothing in response.

Greg therefore appeared on the client's behalf for the arraignment in the Inglewood Superior Court. Much to Greg's relief, no case was filed. The Hawthorne City Attorney's Office had decided not to file any case.

The client (and especially his parents) were extremely happy and thankful that their son had followed Greg's suggestions.

For more information about public intoxication, please click on the following articles:
Contact us.