Pasadena, Theft of iPads From Toys 'R Us, Formal Probation
Our clients, ages 29 and 23, were arrested for allegedly stealing seven I-Pads, one at a time, from five different "Big Box" retailers. The boyfriend and girlfriend allegedly would buy an I-pad in cash, take it home, carefully open the box, take the I-Pad out, then replace it with paper items to equal the original box weight. The older client, a man, used a digital scale to make sure the weight was exactly the same. Using a plastic wrap machine at his house, he would then seal the box perfectly with heat.
In 50 Words or Less: Pasadena, clients arrested for scheme of buying I-Pads and returning empty boxes, weighing the same, receiving cash refund at five different stores, face 15 years in state prison, resolved no prison.

The couple would then return the items to the store and seek a cash refund. Our clients had selected certain stores for this return policy because no identification was required – just a receipt was necessary. The older client would then sell the I-Pads on E-bay for about $500 each.
As the stores discovered the empty I-Pad boxes, they tried to retrace the return of the specific boxes via their store security cameras. Over and over, they identified our clients, who often came to the stores together and left together.
Finally, the store manager for the various stores (a singled individual), contacted the police. The police executed a search warrant on our older client's home in Alhambra, finding an I-Pad box opened with the plastic sealing machine nearby. They also found 2.3 grams of methamphetamine and about ten small zip lock baggies for small quantities of this controlled substance. They also searched his cell phone and found text messages that suggested he was selling methamphetamine to an individual in Long Beach.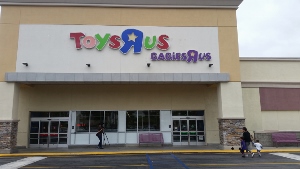 Both clients were ironically employed within the legal industry in jobs that certainly were put in jeopardy by their mere arrest. Police had investigated our clients for several months and had difficulty assembling the facts, so when our older client admitted to the conduct in detail, the suspicions of the police were validated. Neither client had any prior criminal history.
At the felony arraignment in Pasadena Superior Court, the district attorney was quite angry with our clients. She did not dare read the nearly 200 page police report, which was complete with receipts from the various stores and video stills. It was difficult to read and disorganized.
The initial offer was two years in state prison for each client, plus restitution, which was expected to be about $4,600. Our younger client, not a U.S. Citizen, was concerned with being subject to deportation proceedings and being forced to return to China. Our older client, while a U.S. Citizen, was worried about losing his job, where he had worked for eight years.
Greg then methodically looked through the police report, taking six hours to carefully verify that each charge was accurately alleged and supported with documentation. As he conducted this review, he discovered that the reporting party, the store manager, had jumbled his facts and missed much of the documentation that one would expect such a big box store to have available.
Greg thus wrote an eight page Defense Position Letter, explaining to the prosecutor the problems of proof and pointing out how the key prosecution witness was obviously quite confused. Greg also showed her that the retailer had mistakenly identified our clients as another Chinese couple who was clearly at least ten years older and looked quite distinguishable from our clients.
The prosecutor read the letter and panicked, realizing she would have to spend a lot of time to prepare for the preliminary hearing and with her key witness. She cut the deal in half to one year in a desperate attempt to avoid the work.
Greg then, at the next court appearance, asked to approach the Pasadena Superior Court Judge to discuss the case with the judge. The judge listened to Greg present the case and agreed to a sentence of no jail and no prison, but with each client performing 400 hours of community service, plus pay restitution to the store for its loss.
This was a major victory for our clients. The prosecutor was so angry, loudly protesting our clients' sophisticated scheme and noting that our older client would be otherwise facing nine years in state prison and our younger client six years.
Our clients accepted the judge's offer, much relieved to be able to avoid any time in custody.
For more information about the issues in this theft offense case summary, click on the following articles:
For more information about theft and robbery crimes, please click
here
to watch our theft offenses video.
Contact us.