Palos Verdes, Our Client Gets Order Against Attorney
Our client and his wife were going through a divorce, but the process had just started. They were still quite amicable, although our client was aware that his wife was having affairs with other men, including her attorney.
Synopsis: Palos Verdes, our client gets restraining order against attorney, who threatened to fight our client and had an affair with our client's wife.

When this revelation came to light, our client decided not to contact the State Bar or otherwise call public attention to this. He understood that the attorney had probably had similar, if not worse, lapses of professional judgment that would likewise earn him his comeuppance.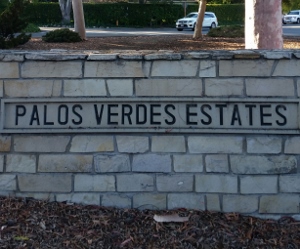 The attorney was aware that our client knew of the affair and apparently wanted to intimidate our client into silence. He consequently threatened to fight our client if he could find him and texted this to our client's wife. He also threatened our client's wife, also via text messages, with defamation, vowing he would post lies online about her affairs for all to see. What made such conduct so egregious and shocking was that the attorney had been practicing for twenty years and should have known better, especially because text messages can be printed out.
Our client was genuinely fearful, as the attorney texted messages to our client's wife that he was following our client and watching him from afar while he mowed the lawn at one of the homes our client's wife had for sale, as she was a realtor. Again, the text messages were printed out.
The attorney also had years of alcohol abuse and also abused prescription drugs, but to his credit was trying off and on to attend AA to overcome the problems.
The attorney also had in his possession a handgun, but denied having it.
In short, our client was scared for his safety, as well as that of his wife, as the amorous, alcoholic attorney seemed defiant of the law and his ethical duties as a licensed attorney.
Our client thus, on his own, filled out a request for a temporary restraining order for both himself and his wife. He then came to Greg Hill & Associates to prepare a brief in support of a permanent restraining order.
The client had dozens of text messages from the attorney showing he was violent, a threat and a stalker. The work for Greg Hill was made easy and a brief outlining the facts under Code of Civil Procedure § 527.6 fell into place rather quickly, especially with all the exhibits of text messages for the judge to review. It was especially telling that when the attorney received service of the temporary restraining order he immediately violated it by texting our client's wife, saying he would fight back.
Greg Hill then filed and served the brief in support of a five year restraining order, with declarations from our client and his wife in support thereof.
The attorney received the brief and immediately proposed an informal settlement. After several hours of negotiations, without the court ruling on the requested order, an agreement was reached to continue the hearing on the restraining order for a year, with the temporary restraining order to remain in place.
This is exactly what our client wanted: some assurance that he could be safe and not fear the attorney. Our client's wife was equally happy, as she wanted to end her relationship with the attorney because he was too controlling and emotional.
For more information about the issues in this case summary, click on the following articles:
Watch our video about restraining orders by clicking
here
.
Contact us.