Order to Provide Probation Officer with One's Social Media Passwords?
Police in Santa Clara County were called to the home of Robert Edward Ebertowski based on a call that he was brandishing a firearm.
Article in Short Form: Court May Order Defendant Gang Member to Provide Probation His Passwords to Social Media Websites and His Electronic Devices.

Police found Ebertowski was highly intoxicated. He then provided a false name and birthdate to the officers. He physically resisted the officers. Officers nevertheless determined that there was a felony warrant out for his arrest and that he was on probation.
In response, Ebertowiski threatened the officers and the officers' families, stating that he would sexually assault the officers, the officers' wife and the officers' daughter. He also warned the officers that as a member of the "Seven Trees Norteno" gang, he would make the officers understand he was "fucking with the wrong gangster."
Ebertowski was then arrested. While being booked, he made gang signs and urinated on the floor several times.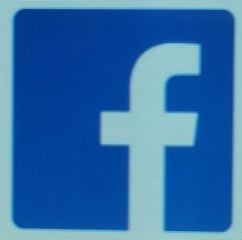 FB Icon
The prosecution charged Ebertowski with criminal threats (Penal Code § 422), resisting arrest (Penal Code § 69) and being a member of a criminal street gang (Penal Code § 186.22(b)(1)(B)).
Ebertowski eventually did enter a no contest plea and admitted the gang allegation. The probation department recommended numerous probation conditions, including that he not "possess, wear or display any clothing or insignia. . . . that he knows or the Probation Officer informs him is evidence of, affiliation with, or membership in a criminal street gang." He also was to "not associate with any person he knows to be or the Probation Officer informs him is a member of a criminal street gang." When the judge imposed these conditions, Ebertowski did not challenge them.
But the prosecutor was not done. He also asked the judge to order Ebertowski to provide all passwords to any electronic device (including cell phone, computers or notepads) within his custody or control and submit such devices to search at any time without a warrant by any peace officer.
He also asked that Ebertowski provide all passwords to any social media websites he visits (including Facebook, MySpace, Instagram and Mocospace) and shall submit said sites to search at any time.
Ebertowski objected to those last two conditions, arguing that they were unreasonable and overbroad. The court overruled the objections and imposed the conditions. He then asked defendant, "do you understand and accept the terms and conditions of your probation?" Ebertowski answered, "Yes, sir."
Defendant then appealed the conditions to the Sixth Appellate District, claiming that the two conditions were overbroad and unreasonable.
The overbreadth argument was that the password conditions were unconstitutionally overbroad because they were not narrowly tailored enough to their purpose so as to limit their impact on his constitutional rights to privacy, speech and association.
In re Sheena K.
(2007) 40 Cal. 4th 875, 890.
In looking at the facts of the case, the appellate court noted that Ebertowski is a criminal street gang member who promotes his gang on social media, makes violent threats in person to armed police officers and physically resists police officers. The purpose of the password conditions were to monitor and suppress Ebertowski's gang activity.
Moreover, Ebertowski made the over breadth argument, but did not suggest how the password conditions could be more closely tailored to this purpose. The court added that it could conceive of no adequate or alternative restriction that would still serve the purpose. In fact, the court noted, giving probation access to all of defendant's devices and social media accounts was the only way to see if he was ridding himself of his gang associations and activities.
The court noted that even where there is "(1) a legally protected privacy interest; (2) a reasonable expectation of privacy under the circumstances; and (3) conduct constituting a serious invasion of the privacy interest, the constitutional right to privacy is not violated if the invasion of the privacy interest is justified because it substantially furthers one or more legitimate competing or counter vailing privacy or non-privacy interests."
In re Christopher M.
(2005) 127 Cal. App. 4th 684, 695.
Therefore, the appellate court denied Ebertowski's appeal.

The citation for the Sixth Appellate District Court ruling discussed above is People v. Robert Edward Ebertowski (6th App. Dist., 2014) 228 Cal.App.4th 1170, 177 Cal. Rptr. 3d 167.

For more information about probation conditions, click on the following articles:
Contact
Greg Hill & Associates