Manslaughter with Great Bodily Injury Sentence Enhancement?
Most people appreciate that a sentence enhancement for great bodily injury (Penal Code § 12022.7) is fitting for battery when a victim suffers broken bones and bleeds. Most people also understand that a sentence for murder or manslaughter should not include an enhancement for great bodily injury, as such an enhancement would constitute unfair duplicate punishment.
Overview: Drug Dealer Convicted of Manslaughter Can Be Sentenced for Other Charge for Great Bodily Injury Enhancement.

The imposition of a great bodily injury enhancement becomes confusing when a person is convicted of manslaughter, but also charged with other crimes related to the manslaughter. Is it fair to impose the sentence enhancement? For example, is it legal for someone to be convicted of manslaughter and furnishing a controlled substance (Health and Safety Code § 11352(a)) and then receive a sentence that includes a great bodily injury enhancement for the furnishing drugs conviction? After all, if the furnishing count is related to the manslaughter, i.e. an overdose, isn't such a sentence enhancement improper because it is really for manslaughter? Wouldn't such an enhancement constitute double punishment?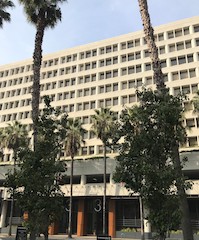 Court of Appeal Sixth Appellate District San Jose
The case of Gabriel Antonio Martinez raised this challenge. A women was found dead in a Monterey County apartment. Mr. Martinez was at the scene. He told police that the previous evening, the lady had been at Lalapalooza and then at a restaurant. She then took two 10-milligram methadone and one hydrocodone pill that Martinez gave her. They then had sexual intercourse. He then left the apartment.
An autopsy of the body showed a high level of methadone and hydrocone, as well as a moderate level of alcohol. The level of methadone in her system was 0.38 milligrams per liter, which was in the fatal range for a non-tolerant user. The pathologist concluded that the cause of death was methadone, hydrocone and alcohol intoxication. The pathologist estimated that the women had ingested six or seven 10-miligram methadone tablets, and well as six to eight 10-milligram hydrocone pills.
During trial, the prosecutor agreed to dismiss the murder charge if Martinez waived Penal Code § 654. This allowed Martinez to avoid a potential sentence of eleven years and eight months. Martinez also waived his right to a jury trial. However, such a waiver allowed the court to sentence him for consecutive, rather than concurrent, terms for multiple acts that arose out of one incident.
After the court found Martinez guilty on all counts, the judge sentenced him to the upper term of five years on count three (furnishing methadone to the victim), with three years for the great bodily injury enhancement, plus consecutive terms of one year and eight months for counts four and five (furnishing hydrocodone to the victim and her friend) and a consecutive one-year term for manslaughter.
Martinez appealed, contending that as a matter of law the great bodily injury enhancements under Penal Code § 12022.7 were premised on the death and he had already been convicted of manslaughter and sentenced for that. Therefore, the court was imposing dual punishment for the same crime in violation of
People v. Verlinde
(2002) 100 Cal.App.4th 1146, 1168, which interpreted 12022.7.
The appellate court began its analysis by noting in
People v. Cross
(2008) 45 Cal.4th 58, 66, fn. 3, the California Supreme Court said, "[a] plain reading of Penal Code section 12022.7 indicates the Legislature intended it to be applied broadly and therefore the statute itself sets out the only criminal offenses – murder, manslaughter, arson and unlawfully causing a fire, each of which incorporates enhanced sentencing for such injury – that are not subject to a finding of great bodily injury." Therefore, the appellate court was inclined to affirm the trial court's sentence.
The court then looked at two cases,
People v. Brown
(2001) 91 Cal.App.4th 256 and
People v. Corban
(2006) 138 Cal.App.4th 1111, which confirmed the court's inclination was correct. The defendant in one case was convicted of second degree murder and the defendant in the other case was convicted of involuntary manslaughter. In both cases, the defendant was convicted of another felony (involving the same victim of the murder or manslaughter charge) to which a great bodily injury enhancement was attached.
The appellate court therefore affirmed the trial court.
The citation for the Sixth Appellate District Court ruling discussed above is People v. Gabriel Antonio Martinez (6th App. Dist., 2014) 226 Cal.App.4th 1169, 172 Cal.Rptr.3d 793.

For more information about sentence enhancements, click on the following articles:
Is a Three-Year Great Bodily Injury Sentence Enhancement Proper for a Dislocated Finger Sustained by Victim during a Robbery and Kidnapping?
May a Sentence Enhancement Be Applied Twice on the Same Defendant for Acts on the Same Victim in the Same Day?
Contact
Greg Hill & Associates