Manhattan Beach, Meth for Sales, Probation Violation, 16 Months
Our client was arrested for selling a controlled substance, specifically, methamphetamine after a sting operation in downtown Manhattan Beach. An undercover police officer reached out to a friend of our client, saying he wanted to buy 25 grams of meth. Our client's friend then put the potential buyer in contact with our client.
The Gist of This Case Summary: Client arrested in sting operation in Manhattan Beach for sales of 26 grams of meth. He was on probation for two other cases at the time. Case for the sales of meth and the two probation violations resolved for sixteen months in state prison.

Since our client trusted his friend, he agreed to meet with the buyer in a parking lot in downtown Manhattan Beach. By text messages, our client was directed to the backseat of a parked car to get into so the transaction could be completed out of view of the public.
Our client agreed to the meeting and got in the backseat of the car, where the entire transaction was recorded and filmed by hidden camera, unbeknownst to our client.
The buyer paid our client $1,700 in marked bills for an ounce (28.34 grams). He then allowed our client to drive away from the scene before they arrested him on nearby Sepulveda Boulevard. It was not our client's first arrest involving methamphetamine, although this was his first arrest for sales.
The Torrance District Attorney charged our client with two felonies for violation of California Health and Safety Code sections 11378 and 11379, sales and transportation of a controlled substance, respectively (such offenses were not affected by Proposition 47, reducing certain felony drug offenses to misdemeanors, well after this case concluded).
At the time of the arrest, our client was on probation for a separate felony out of another Los Angeles County courthouse (Pomona), as well as a misdemeanor out of a third courthouse (El Monte), also in Los Angeles County. One of the probation violation cases was consolidated with the Torrance case, but not the other one.
Our client, due to his prior record, was facing a maximum of eight years in state prison and the District Attorney first offered three years. There was not a lot of facts to help our client.
The reader of this summary may think of entrapment, but our client certainly could have avoided the commission of the offense, so this defense really is not a realistic defense.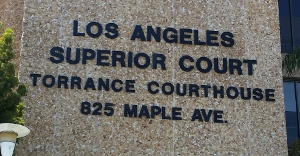 Greg Hill then negotiated with the Torrance District Attorney to where our client was offered two years of prison. Then, with the help of Greg Hill, our client wrote a detailed Defense Position Letter explaining his history of serving in Iraq with the U.S. Marine Corps and discovering he was homosexual, and further, that he was HIV positive. The letter detailed his difficulties in life as a result of these two developments in his life. The letter then described how his recent conduct, violating laws he knew very well, was a catastrophic, defiant reaction to his life seeming to come undone, especially because he was from a traditional Catholic family who worked very hard and who shunned homosexuality or anyone who was a criminal, let alone not a devoted Catholic.
The letter also included a Mitigation Packet, with color photographs of our client in church, with his family, in Iraq and after becoming a civilian again following his time in the Marine Corps. The packet also included his DD-214 and color copies of his awards from the Marine Corps.
The District Attorney, in response to the Defense Position Letter and Mitigation Packet, reduced the offer to 16 months, which our client accepted. Greg Hill then worked to get one of the probation violation cases dismissed and admitted a violation in the other one, asking that any sentence run concurrent with the 16 months our client had agreed to serve.
The court agreed to run such sentences concurrent. Our client was very pleased to be realistically looking at confinement of less than a year, rather than perhaps four years if convicted at trial and sentenced to eight years in prison.
For more information about inadmissible admissions and the punishment one faces for a probation violation, click on the following articles:
Watch our Video about Drug Offenses by clicking
here
.
Contact us.