Los Angeles County Sheriff's Department - Century Station
11702 S. Alameda Street
Lynwood, CA 90262

Los Angeles County
Kerry A. Carter, Captain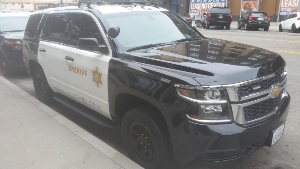 (323) 568-4800
Non-Emergency Station Calls

Areas Served:
City of Lynwood, Florence/Firestone, Rosewood, Walnut Park, Willowbrook and Athens Park.
About:
The LASD Century station provides law enforcement services to more than 200,000 residents living within a 13 square mile area in the heart of South Los Angeles. They strive to solve community problems and quality of life concerns by developing partnerships in the community. Century Station Deputies are known for their expertise and proficiency in combating crime, as well as rapid and tactical responses to violent crimes in progress and critical incidents.
Below is the Google Map to the LASD Century Stations.