Long Beach, Prostitution, Diversion under AB 2124, Dismissal
In September, 2014, the Long Beach Police Department conducted a large-scale sting operation to arrest over 200 "Johns" in north Long Beach.
Summary: Long Beach sting operation, client arrested for solicitation of prostitution (Penal Code § 647(b)), Greg files motion for diversion, which judge grants, case dismissed after one year.

The Long Beach City Prosecutor's office had gleefully posted the booking photographs, names and charges of each john on the website under a heading of "Busted!" In other words, the prosecutor was quite "gung ho" or invested in each case to see convictions and wanted to publicly humiliate each person in ways beyond just having a criminal record. In other words, the Long Beach City Prosecutor's Office wanted to go beyond just securing a conviction.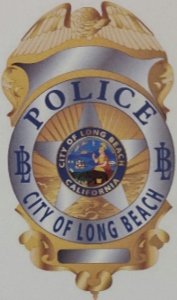 While being a zealous advocate is certainly good, seeking penalties that may be beyond the terms of what is statutorily allowed is not. Such a "Busted!" website is perfectly fine if hosted by a women's rights group or another organization as long as it is not a government agency.
In the context of our client in this case, he responded to an advertisement on Backpage.com by "Gorgeous Latina -22." Our client texted the number on the advertisement, asking if she would allow "at least 2 pops, Greek bb and bbbj." The police decoy posting the ad responded that she would perform this for $150 and our client agreed to meet her.
As he was traveling to meet her, he texted her to confirm she was at the hotel, which was the Seaport Marina Hotel in Long Beach. The decoy requested that our client bring her a cheeseburger, which our client agreed, saying "Sure, why not?"
Our client arrived at the location and knocked on the hotel room door. The decoy let our client in. Our client immediately produced the cheeseburger and $150 in cash. The decoy asked our client to confirm what our client wanted to pay for, which our client described. The decoy then took the money. As our client was literally unzipping his pants, two male police officers emerged from the hotel room bathroom and arrested our client.
The client, age 23, was very embarrassed and ashamed. He had no prior record. He called Greg Hill & Associates and explained the facts.
The Long Beach City Prosecutor assigned to the case was quite interested in making sure our client was severely punished. The initial offer was that our client would plead guilty to a violation of Penal Code § 647(b) and be placed on three years of summary probation, pay a fine to the court of $300 plus penalties and assessments (total of over $1,400), and attend an AIDS/HIV education class and testing.
Greg could not believe the initial offer, as it was harsher than any offer made in a prostitution case Greg had handled in the last sixteen years. Greg had never seen such a high fine or three years of summary probation. The city prosecutor commented about the offer, "this may be your client's first arrest for this type of thing, but it is obvious he has used prostitutes in the past and so this offer is higher."
Greg continued the case several times until he could file a motion for diversion under AB 2124, codified at Penal Code §§ 1001.94 to 1001.98. If the motion were granted, the case would be dismissed in no more than a year as long as our client complied with certain conditions set by the judge and stayed out of trouble.
Greg and the client discussed filing the motion, realizing that the judge most likely would not impose conditions that were worse than the city prosecutor's terms and the case would be dismissed. It made sense to file the motion, so Greg did.
The judge granted the motion, much to the chagrin of the city prosecutor. The judge offered to dismiss the case in a year if our client stayed out of trouble and attended 26 sexual compulsiveness anonymous meetings, attended the AIDS/HIV education and testing and performed five days of Cal-Trans community service.
The client accepted the offer immediately, relieved that he would be able to "earn" a dismissal and not have a conviction as the city prosecutor so eagerly demanded.
For more information about the issues in this case summary, click on the following articles:
AB 2124 – The New Pilot Program for Diversion of First-Time, Low Level Offenders in Los Angeles County Only
Watch our video about sex offenses by clicking
here
.
Contact us.