DMV Hearing, Client Has 0.20% BAC, License Reinstated
Our client was driving his girlfriend, who was very drunk, home for the night. She was upset that he was taking her home, as she thought she could drive herself home. She had indeed had a few mixed drinks at a bar with our client, but our client could see she was not safe to drive. She resented his helping her, as she expected him to claim he was chivalrous later and expect some type of appreciation.
What to Take Away: One cannot lose their driving privileges unless it is determined that he or she was driving. While this may seem like a rather simple fact to establish, it can be difficult, for example, when a passenger grabs the steering wheel and causes the car to crash. This case summary exemplifies how such an event cannot be driving under California law.
As they were proceeding northbound on the 710 Freeway, she decided to reach over from the front passenger seat to pull the car over to the side of the freeway, so she could drive. As she suddenly did so, the car veered into the ice plant about 40 feet, coming to an abrupt stop similarly to running into soft sand. Luckily, no one was injured, although our client was quite angry. So air bags were deployed.
The front plastic area under the grill had been dislodged by ice plant, making the car look like it was quite damaged. In fact, it was popped back in place and locked in rather easily.
Our client's girlfriend immediately demanded the keys so she could drive home. Our client instead took the keys and walked toward the next exit. While doing so, someone passing by called 911 using their cell phone and the CHP was summoned to the scene.
The CHP came to the scene within three or four minutes. It went past the car, believing no one was in the car and understanding that our client was attempting to flee the scene. The CHP officer claimed that he smelled alcohol on our client's breath (alcohol is actually odorless, but the additives to alcohol have a distinctive smell).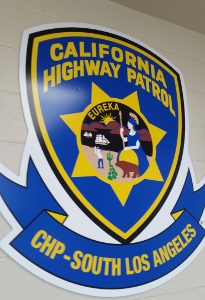 The officer then asked our client if he had been drinking earlier. Our client said he had, but explained how the crash occurred. Our client's girlfriend confirmed that she "did this because she wanted [our client] to pull over so she could have a friend pick her up instead." Our client even added that he drove her home because he did not want her to get a DUI.
This apparently meant nothing to the CHP and they arrested our client for DUI. Our client later registered a 0.20% BAC on a roadside breath test and a 0.19% BAC on the blood alcohol test. The CHP let the passenger go without any charges and did not even take her BAC or charge her, as they so often do, with public intoxication (Penal Code § 647(f)).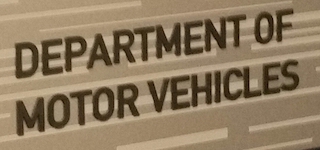 At the DMV hearing, Greg Hill of our office argued that under California law (
People v. Queen
(1993) 14 Cal.App.4th 1143, 17 Cal.Rptr. 2d 922), our client was not driving the car because although he was sitting in the driver's seat, he did not have control over the direction of the car. His passenger did and even confirmed to the police, as stated in the CHP report, that she caused the crash. Therefore, the DMV could not suspend our client's license. Greg Hill argued that the girlfriend, whose BAC was never taken, really was the drunk driver.
The DMV agreed, setting aside the suspension of our client's license and reinstating his driving privileges.
For more information about being stopped for DUI and DMV Hearings in general, click on the following articles:
Watch our video about DUI by clicking here.
Contact us.