Lomita, Possession of Meth, Second Offense, No Jail
Our client, age 24, was watching television in his apartment in Lomita. He was drinking heavily when his female roommate came home from work. The two got into a loud argument and the neighbors called the police, believing there was an emergency domestic violence situation.
Police responded immediately. When they arrived, they found our client to be angry, as well as intoxicated, and asked to conduct a pat down search for weapons. Our client consented. The police officer allegedly felt a small package in our client's pants pocket and asked him to remove the item. It was a baggie with about five grams of methamphetamine.
In a Nutshell: Client arrested by Lomita Sheriffs for having 5 grams of meth, his second case for possession of meth and sixth case in his young life. Case resolved with no jail, but two Narcotics Anonymous (NA) meetings for a year and a $220 court fine.

Our client was immediately arrested and taken to the Lomita Sheriff's station, where he was booked for illegal possession of methamphetamine (Health and Safety Code § 11377(a)).
Unfortunately, this was not our client's first ride in a police car. He had two prior convictions for underage DUI and one prior case for felony possession of methamphetamine four years earlier, before the crime was reduced to a misdemeanor under Prop 47. The prior case for possession of methamphetamine was resolved through the eighteen-month long PC 1000 program and the matter was dismissed. Our client also had two prior arrests for public intoxication.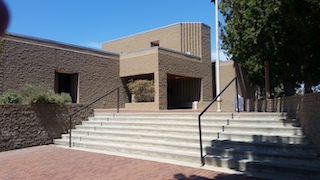 Over the last two years since graduating from PC 1000, however, our client had seemingly gotten his life back on track. He had worked for one employer the entire time, working his way up to management and was going back to school to get a technical degree. He had move out of his parents' home and was becoming a young, responsible adult.
This sixth case seemed to throw him back into the world he had struggled so hard to overcome. He was extremely angry at himself and how he had allowed a simple argument to escalate to the point where police were called.
The client then called Greg Hill & Associates and spoke with Greg Hill immediately. Greg listened to the client describe his arrest and how the police officer found the methamphetamine. Greg explained that the client technically would be eligible for Prop 36, but that it would be up to the prosecutor and the judge. Greg explained that the prosecutor may also look at the client's criminal history and multiple grants of probation and conclude probation has not worked for the client, so jail time needs to be tried.
Greg recommended that the client immediately enroll in and begin attending Narcotics Anonymous (NA) meetings, not because Greg believed the client could benefit from what they teach, but because Greg wanted to have some documentary support for why our client should be given no jail and simply one more chance to overcome methamphetamine use, continue with his schooling and continue with his job.
The client understood Greg and attended sixteen NA meetings before the arraignment. The prosecutor was favorably impressed and commented that he was debating jail time (90 days) for a "wake up call" for our client to stop his methamphetamine use. However, the proactive attendance at NA meetings was great to see. Greg also explained that our client was back in school and working full time with the same employer now for two full years. The prosecutor, hearing this, decided to give him one more chance.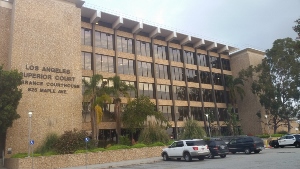 Torrance Superior Courthouse

The prosecutor proposed a plea bargain wherein our client would do no jail and no community service, but he would have to attend two NA meetings per week for a full year. There would also be court fines and fees totaling $220.
The client agreed to this plea bargain offered, relieved to avoid jail and to keep the court fines and fees as low as they were. He wanted to continue his schooling and employment, however, with a new roommate.
For more information about drug offense issues, please click on the following articles:
Contact us.