What Is Possession of a Controlled Substance & the Defenses?
The Reader's Digest Version: Possession of controlled substance under Health & Safety Code § 11350 means one knowingly has a useable amount of a specified "controlled substance," as listed under federal law (11350 does not include meth or pot) in one's possession, custody or control without a valid prescription from a medical doctor, dentist, podiastist or veterinarian. The punishment varies with the case facts and defendant's prior criminal history.

Health and Safety Code § 11350 prohibits the possession of certain specified substances known as "controlled substances" without a valid prescription from a medical doctor. This includes from a dentist, podiatrist or veterinarian.
The items are known as "controlled substances" because they are either illegal or because only a licensed medical doctor can prescribe it for use. Those that are illegal are a drug or chemical whose possession, use or manufacture is regulated (controlled) under the United States Controlled Substances Act.
It merits mention that the possession of methamphetamine is covered by a separate Health and Safety Code section, section 11377. Likewise, possession of marijuana, including concentrated cannabis ("wax") is punished under Health and Safety Code § 11357
.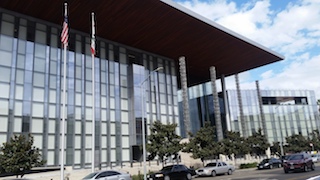 Long Beach Courthouse
Within California, the drugs and chemicals are classified into five "schedules." Schedule 1 drugs are opiates (i.e. cocaine, crack cocaine, mescaline, peyote and heroin). Heroin is also known as "speedball" (when mixed with cocaine), "A-bomb" (when combined with marijuana), "smack," "horse," "black tar," "red rum" and "H." Marijuana (including its derivatives such as wax) is also a Schedule 1 drug, as is GHB, or the "date rape drug" (also known as "Georgia Home Boy," "G," "liquid E," and "liquid ecstasy").
Ecstasy (also known as "Molly," "X," "E," and "XTC") and ketamine (also known as "Special K" and "K") are also Schedule 1 drugs. Possession of ecstasy is usually charged under Health and Safety Code § 11377. A Schedule 1 drug has no accepted medical use.
A Schedule 2 drugs includes raw opium and morphine, as well as hydrocodone (Vicodin, also known as "Vikes," "Norco" and "Hydro"). These drugs have a high potential for abuse.
Schedule 3 drugs include hallucinogens such as LSD, mushrooms, PCP and barbiturates, as well as anabolic steroids. Schedule 3 drugs have less potential for abuse, but are often sold for other purposes. They do have specific medical purposes.
Schedule 4 drugs include alprazolam (Xanax), lorazepam (Ativan), diazepam (valium) and clonazepam (Klonopim). Schedule 5 drugs include codeine (although it actually is also listed under Schedule 2 and 3, too).
Possession is knowingly having the item in one's direct or immediate control, i.e. in one actual hands, pockets or backpack. Possession can also be in an area over which someone has exclusive control, i.e. a locked glove compartment or a dresser drawer.
The amount must be enough to be a usable amount, i.e. it cannot be simply residue stuck on a plastic bag, which we have seen.
The defenses to this crime begin with having the substance legally, i.e. by a valid medical doctor's prescription (includes a dentist, podiatrist or veterinarian) for defendant and in the amount prescribed.
Next is the defense that one did not know what the substance was or that it was illegal. This is a fact specific defense and can be undermined if the defendant has a prior history for a drug crime or the defendant tries to hide the drugs when stopped, evades arrest, or refuses to submit to a drug test or search.
Third is entrapment, i.e. the police lured you or even coerced you into buying it or possessing it when you otherwise had no intention of doing so. Fourth, is the defense that it is not owned by defendant, but is attributable to someone else. Lastly, the police may have either conducted an illegal search or the police planted it on you on in your car, bedroom or house somewhere.
The punishment for possession of a controlled substance can be a misdemeanor with the enactment of Proposition 47. However, one must qualify for relief under Prop 47. One is excluded from Prop 47 relief if one possesses such drugs while armed (Health and Safety Code § 11370.1), for example, or if one is a registered sex offender under Penal Code § 290: "or one has a prior conviction for a "Super Strike," meaning one of the most serious or violent felonies such as murder, attempted murder, trainwrecking, assault of a police officer with a machine gun, etc."
For more information about, please click on the following articles:
Trial on a Possession of a Controlled Substance, When the Substance Is Marijuana and Below 28.5 Grams, Need Not Be Tricky
Contact us.