Lomita, Felony Possession of Marijuana for Sales, Case Dismissed
Our client, a Hispanic male, was arrested after Lomita Sheriffs deemed his car's tinted windows were in violation of the law (a violation of Vehicle Code § 26708.5). We find this is a common reason police make a traffic stop with hope, often fulfilled, or suspicion, often confirmed, of finding a more serious violation once they speak to the driver. For example, the police may see drug paraphernalia in the car or the driver may be high or intoxicated.
Summary in 50 Words or Less: Before Prop 64 (legalizing adult use of marijuana) was passed, our client in this case was arrested for possession of marijuana. The problematic traffic stop for illegally tinted windows was attacked and the case resolved with only punishment for the probation violation.

In this case, the sheriffs stopped our client at night, so it was questionable whether police could notice windows that were overly tinted at all. Nonetheless, the sheriffs ran a search on the car's license plate and determined that the car was owned by a Hispanic male with an outstanding warrant. Our client was then asked to step out of the vehicle and produce his driver's license, vehicle registration and auto insurance.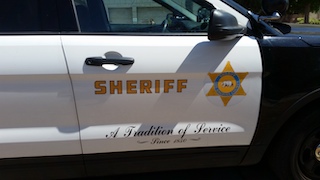 The sheriffs next advised our client that he was not the registered owner of the vehicle, but they decided to arrest him and tow his car because he had three previous citations for driving without a license. In this situation, however, he not only had permission to drive the vehicle (it was not stolen), but our client's license was valid (not suspended). Moreover, when the officers searched our client's pants, they allegedly discovered marijuana in the pockets, along with $400.
At the time of our client's arrest he was on probation for a further driving without a license case.
Our client was charged with one charge of Possession of a Controlled Substance (Health & Safety Code Section 11377(a)), a misdemeanor, Marijuana Possession for the Purpose of Sale (Health & Safety Code Section 11359(a)), a felony, and Driving Without a License (Vehicle Code Section 12500), a misdemeanor, although this last charge was simply a mistake.
The case was problematic because the car at question did not have deeply tinted windows, as pictures of the car in daylight showed. The car's windows were tinted, but very lightly.
Greg Hill & Associates appeared at the arraignment with the client and showed the prosecutor the photographs of the car's windows. Greg explained that he planned on filing a motion to suppress under Penal Code § 1538.5, wherein he would show the photographs of the client's car to the judge and the judge would have to agree that the windows were not illegally tinted at all.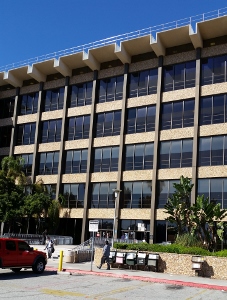 Torrance Superior Courthouse
Greg had discussed the issue with the client thoroughly in advance. He explained that while the police report stated no other basis whatsoever for the traffic stop, police officers often "remember" new facts at the hearing that support a valid traffic stop. While Greg certainly could cross-examine the officer on why such reasons were omitted from the police report, and the officer may appear to be conveniently making up reasons for the stop to prevent the case being dismissed, judges often believe such officers. After all, the case involves possession of drugs for sales. Such a situation is incredibly frustrating, but it is often unavoidable.
Therefore, Greg advised the client that the prosecutor may make an offer to resolve the case if Greg agreed to withdraw the motion or not file it. The offer may be good or bad.
In this case, Greg then negotiated our client's probation violation case and the case involving the above charges. Greg Hill then negotiated a plea bargain wherein our client was required to pay a fine of $160 and perform 30 days Cal-Trans labor within 6 months. Upon completion of the Cal-Trans, payment of the $160 and passage of six months, the case would be dismissed.
Had our client fought his case at trial and been found guilty, he faced a maximum of 4 years in prison. The exposure of four years was true when this case was resolved, however, Prop 64 was later passed, which would have reduced our client's exposure to just two years.
For more information about common issues with drug cases, driving without a valid license and a probation violation, click on the following articles:
What Is Driving without a Valid License (Vehicle Code § 12500 (a) or on a Suspended or Revoked License (Vehicle Code § 14601)?
Watch our Video about Drug Offenses by clicking
here
.
Contact us
.