Lawndale, Client Faces Second Strike, Two Years in Prison
Our client, age 29 and with a conviction for a strike offense from nine years earlier on trumped up residential burglary charges, was accused of violating Penal Code § 273.5, felony domestic violence. He had a prior misdemeanor domestic violence conviction from five years earlier. Due to his prior strike doubling the sentence, he faced a maximum of eight years in state prison (four years doubled).
Summary: Lawndale, client faces second "strike" in felony domestic violence case, strike removed upon Romero motion, client sentenced to two years, not eight years in prison.

The present matter was extremely minor in nature and in fact, Lennox Sheriffs recognized it as so when the arrest charges were for misdemeanor domestic violence (Penal Code § 243(e)(1)). However, because he had a prior conviction for domestic violence within the last seven years, he faced a minimum of fifteen days in county jail under Penal Code § 273.5(e) no matter how minor the current case.
Our client had been arguing with his girlfriend at his home in Lawndale. She left the home to get some fresh air and a reprieve from arguing. He did not want her outside, as it is fairly dangerous area after dark and it was about 1:00 a.m. He grabbed at her hoodie sleeve to pull her back in. She twisted to the side and continued walking. She screamed as the hoodie neck area rubbed against her neck and fell down.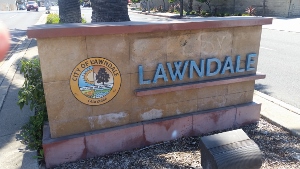 A passerby in a car noticed the commotion and called 911. The Los Angeles Sheriff's Department quickly came to the client's home. Our client was promptly arrested.
Greg Hill was called by the client from the jail. It was a Sunday afternoon and Greg went there to visit with him and lobby for the client's release on his own recognizance. Greg was not successful in having the client released that day, but bail was lowered and the client's family promptly posted bail.
Greg then appeared in court at the arraignment in the Torrance Superior Court about four weeks after our client was released. At the first appearance, the arraignment, the District Attorney commented that the case was "very serious" and pointed to pictures of red marks on the girlfriend's neck. She even commented that the case should have been filed as "attempted murder" because my client obviously tried to strangle his girlfriend.
The District Attorney did not want to hear anything about how the red marks actually were caused or why our client tried to protect his girlfriend by pulling her back into the apartment. Instead, she offered a plea bargain that involved six years in state prison (mid-term of three years, doubled for the prior strike), which she thought was an appropriate term given that the client's earlier domestic violence case was rather serious (he was literally found by police sitting on top of his then-girlfriend, punching her repeatedly in the face).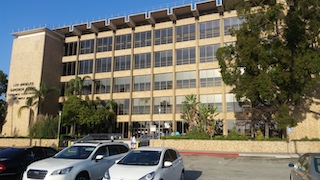 Torrance Courthouse
Greg Hill thus decided that negotiating with the prosecutor was useless and filed both a motion to strike the strike for purposes of sentencing (a "
Romero
Motion") and a motion to reclassify the case as a misdemeanor under Penal Code § 17(b) (a "17(b) Motion").
The case then went to a Preliminary Hearing with another judge. Before the Preliminary Hearing could begin, the judge granted the
Romero
motion, which reduced the client's exposure from a maximum of eight years to a maximum of four years.
The District Attorney also had read our 17(b) motion and, while agreeing that the conduct was very minor in nature, refused to extend an offer of probation, even if a joint suspended. Our client's criminal history was extremely lengthy. The DA, however, reduced the plea bargain term from three years to two years in state prison.
The judge then ruled on the 17(b) motion, denying it.
Nonetheless, our client was happy to cut six years from his exposure by six years and accepted the plea bargain of two years in state prison.
For more information about issues in this case, click on the following articles:
Watch our Video about Domestic Violence by clicking
here
.

Contact us
.