Lancaster DUI, Two Deaths, Client with 0.27% BAC, DMV Win
In the context of DMV hearings, frustration is a common reaction to how the DMV seems to ignore evidence, override/objections and fixate on the client's blood alcohol content (BAC) as the only determinative issue.
This case showed the DMV can rule correctly, even when the facts are tragic.
Our client, age 34, was heading southbound on a two-lane highway (its name is withheld to protect our client's identity because this case was quite newsworthy) at about 4:30 p.m. Our client was an aerospace engineer and was married, with a young son.
According to an investigation of events, two co-workers saw our client in the office at 3:30 p.m., or just one hour prior before his crash. The location at the office was a solid 45-minute drive away from where the client was an hour later.
Heading southbound in front of our client was a small car with a family of four. It came to a stop at the stop sign at the intersection with a more heavily-traveled east-west highway that did not have a stop sign.
Our client did not see the small car stopped in front of him and rear-ended it with such force that our client pushed it into crossing traffic. A full-size pick-up truck with two people aboard broadsided the small car our client had just rear-ended.
Two people, one in each car hit, died of injuries. Four more people suffered significant injuries, not including our client. It was tragedy in every way imaginable.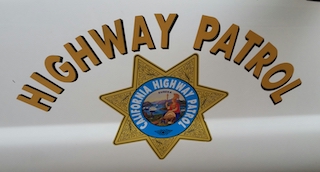 The CHP arrived at the scene and immediately arrested our client. The officers then asked our client to submit to a Preliminary Alcohol Screening (PAS) test, which our client did. His breath alcohol content (BAC) was measured at 0.221% and 0.209%, which the astute reader at this summary will recognize as not only very high, but biologically impossible to reach in just one hour of drinking (assuming our client was not drinking while at work, which would have been smelled by his co-workers next to him). The subject would pass out instead of absorbing such a sudden infusion of alcohol.
In other words, the PAS test results were most likely inaccurate.
The CHP drove our client to a local hospital, where they allegedly asked our client to provide a blood sample. Our client allegedly refused. Accordingly, CHP officers obtained a search warrant and forcibly withdrew a blood sample. The BAC of his blood was measured at 0.270% and 0.273%, 2.5 hours after he last drove and 1.5 hours after the PAS test.
The client posted bail and was released with a promise to appear at the Lancaster Superior Court in about five weeks.
The next day, he retained Greg Hill and Associates and Greg drove up to Lancaster to visit the accident scene with the client, taking photographs of the intersection.
Greg Hill & Associates represented the client in court, where our client faced a maximum sentence of 31 years and eight months, to be served at a minimum of 85% of the total time. Greg was fortunate enough to resolve the case for twelve years for charges that he will serve no more than 50% of and may serve only 20% or 25% of 12 years.
At the DMV hearing, Greg noticed that the DS-367 was empty on the section wherein the police officer is required to document his admonition to the driver about his legal obligation to submit to a chemical test or face certain consequences.
Greg thus asked the CHP officer at the DMV hearing about the blank DS-367. The CHP officer testified that he indeed did not read the required admonition to our client at the hospital amid the chaos. The officer testified that he just asked our client to give blood, without warning him of the legal consequences of refusal.
Greg consequently argued that the Department of Motor Vehicles had no alternative but to reinstate our client's driving privileges because our client was not properly admonished by the officer before giving his alleged refusal. Thus, the alleged refusal was excused.
To the DMV's credit, it agreed and set aside the suspension of our client's driving privileges. It was greatly appreciated by the client (although in prison) and his family.
For more information about DMV Hearings and an alleged refusal to submit to a breath or blood test, please click on the following articles: