Juvenile Criminal Proceedings & Immigration Issues.
The reader of this article may already be aware that juvenile adjudications do not constitute convictions for immigration purposes (Matter of Ramirez-Rivero (BIA 1981) 18 I & N Dec 135; Matter of C.M. (BIA 1953) 5 I & N Dec 327), so the reader may rhetorically ask what could this article be about. After all, if a conviction is required to trigger a deportation order (or ground for deportation) or inadmissibility, why worry about an order of delinquency?
In a Nutshell: While juvenile adjudications in juvenile court generally are not considered convictions in immigration proceedings, a juvenile adjudication may be considered in a green card renewal application or an application for legal status and adjudications for violent offenses can have significant consequences for family unity proceedings.

It should be clear, however, that a conviction of a person under 18 in adult court does "count" as a conviction for immigration purposes. Vargas-Hernandez v. Gonzales (9th Cir., 2007) 497 F.3d 919.
There are three big issues, however, with juvenile adjudications that one must recognize. First, is if the juvenile has a green card, a juvenile adjudication may cause the juvenile to become deportable and if the juvenile is undocumented, the juvenile adjudication may affect the juvenile's eligibility for lawful status.

Second, the Illegal Immigration Reform and Immigrant Responsibility Act of 1996 (IIRIRA) denies Family Unity benefits to persons (even a juvenile) who commit an act of juvenile delinquency that if committed by an adult would be a violent felony involving the use or attempted use of physical force against another or a felony involving a substantial risk that physical force against another will in used in its commission. IIRIRA § 383.
Consequently, whenever possible, it is best to avoid dispositions in juvenile matters that involve crimes of violence and if such a resolution is unavoidable, explore having the juvenile court record sealed because the Department of Homeland Security (DHS) is thereby precluded from seeing the record. Welfare & Institutions Code § 826. Keep in mind, however, that sealing is not the panacea it may seem because DHS may have other sources of information about the conduct at issues.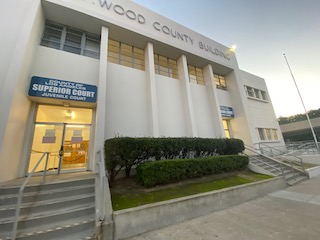 Inglewood Juvenile Court
Third, counsel representing a juvenile must recognize that a juvenile disposition might be held to bring a noncitizen within a conduct-based ground of inadmissibility or deportability, i.e., one that does not depend upon a conviction. For example, one ground for deportation and inadmissibility applies to persons who are or have been drug addicts or drug abusers. 8 U.S.C. §§ 1182(a)(1)(A)(iv), 1227(a)(2)(B)(ii). However, the definition of "drug abuser" has not been firmly established, but some U.S. consulates define it as anything more than a one-time experimentation with an illegal drug. In juvenile proceedings, the best course is just to simply never admit to committing any drug offense, if possible, and if one must make such an admission, it preferably should be for simple possession, rather than for sale (if alleged).

Despite these rather significant issues, sealing and expungement should be considered.

Juveniles who are tried as adults may be eligible for sealing of records under Penal Code § 1203.45 or Welfare & Institutions Code §§ 1172 or 1179. Sealing the record may also eliminate evidence that the defendant suffered a conviction for a drug offense as well as a crime of moral turpitude.
Matter of Lima
(BIA 1976) 15 I & N Dec. 661;
Matter of Andrade
(BIA 1974) 14 I & N Dec 651.
A juvenile may also be eligible for expungement under Welfare & Institutions Code §§ 1172 or 1179 for a first-offense simple possession conviction, which could eliminate it for all immigration purposes.

Lastly, counsel should keep in mind Welfare & Institutions Code § 831, effective January 1, 2016. It declares that juvenile records should remain confidential regardless of the juvenile's immigration status. Section 831(a) states "[c]onfidentiality is integral to the operation of the juvenile justice system in order to avoid stigma and promote rehabilitation for all youth, regardless of immigration status."

Section 831 specifically bars, absent a court order from the juvenile court judge after a filing under Welfare & Institutions Code § 827, the following:
The disclosure of juvenile information to federal officials;
The dissemination of juvenile information to federal officials;
The attachment of juvenile information to any other documents given to federal officials;
The dissemination of juvenile information by federal officials; or
The attachment of juvenile information to any other documents provided by federal officials.

"Juvenile information" includes the juvenile case file and information related to the juvenile, including, but not limited to the name, date or place of birth, and the immigration status of the juvenile that is obtained or created independent of, or in connection with, juvenile court proceedings about the juvenile and maintained by any government agency including, but not limited to, a court, probation office, child welfare agency, or law enforcement agency. Welfare & Institutions Code § 831(e).

For more information about immigration issues, please click on the following articles: