Is Double Jeopardy Violated in a 495 Year Sentence?
The law recognizes that certain prior convictions are worse than others. Thus, there are multiple provisions under our Penal Code that apply sentence enhancements in different ways.
Article in Short Form: Sex crime defendant appeals his 458-year sentence as violating principals of double jeopardy because the same enhancement was applied to multiple counts. The First Appellate Court agreed in part, but resentenced him, ending up with a sentence that was 495 years instead.


Under Penal Code § 1170.1, the court may only increase a sentence once due to a prior serious felony conviction. Under the Three Strikes Law (Penal Code § § 667 (e) and 1170.12), however, multiple sentence increases are allowed
People v. Williams
(2004) 34 Cal. 4th 397, and 402. The reason is that the Three Strikes is intended to discourage reduce recidivism (repeat offenders).
Under the Habitual Sexual Offender Law (Penal Code § 667.61, 667.71 and 667.6 (d)), the minimum sentence for someone convicted of certain sex offenses under certain circumstances is 25 years to life.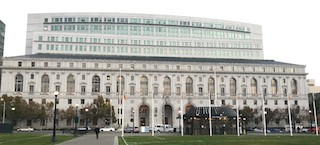 Court of Appeal 1st District San Francisco
Darren Derae Sasser had all these laws at play in his case. He was convicted in October, 2009 of eleven sexual offenses perpetrated against two separate victims in 2005. The offenses include three counts of oral copulation (Penal Code § 288a(c)(2)), three counts of sodomy (Penal Code § 286(c)(2)) and five counts of forcible rape (Penal Code § 261(a)(2)). The jury also found true numerous allegations for sentencing purpose, including special circumstances under Jessica's Law, including allegations that he committed the same offense with the same victim on separate occasions.
In addition, Sasser admitted a prior conviction for a lewd act on a child (Penal Code § 288(a)), which constituted a predicate for life terms under the Habitual Sexual Offender Law and constituted a strike under the Three Strikes Law. This prior conviction also qualified as a serious felony prior for sentence enhancement purpose under Penal Code § 667.71(a)(1). Sasser also admitted a prior prison term for the violent felony of assault with a deadly weapon (Penal Code § 245(a)(2)) for purpose of a sentence enhancement under Penal Code § 667.5.
The trial court sentenced Sasser to 458 years and four months to life, which he appealed as improperly imposing double jeopardy because certain sentence enhancements were applied to more than one offense. The appellate court granted his appeal in part even dismissing two counts for jury instruction errors, but also suggesting the sentence could be too low, and remanded the case to the trial court for resentencing.
In its second application of sentencing laws, the trial court corrected the sentence to 495 years to life. In reaching this sentence, the trial court imposed a 25 years to life term for each of the nine offenses pursuant to the habitual sexual offender law. This meant a sentence of 225 years to life.
The trial court then doubled each of these sentences to 50 years to life pursuant to the Three Strikes Law (Penal Code § 667 (e) (1)) and then added five years for the serious felony prior (Penal Code § 667(a)(1)), for a total of 55 years to life. The result was an aggregate term of 495 years to life. The court then exercised its discretion to sentence the charges consecutively, not concurrently.
Sasser appealed the sentence again to the First Appellate District. As stated in its written opinion (
People v. Darren Derae Sasser
(2014 DJDAR 1703)), Sasser argued that his right against double jeopardy was violated because on remand, the trial court imposed a longer sentence.
The reader of this article may recognize this first argument as specious at best, as Sasser's appeal impliedly accepted the risk that a longer sentence could be imposed if he won his first appeal, which he did in part. However, Sasser's argument actually had some merits. When a defendant successfully appeals a criminal conviction, the prohibition against double jeopardy generally prohibits the imposition of a more severe sentence on resentencing. Cal. Const., Art. 1, § 15;
People v. Hanson
(2000) 23 Cal. 4th 355, 363-366.
However, no such limitation applies when the original sentence was not authorized by law. Thus, Sasser's rights against double jeopardy were not violated.
It merits mention that under the Three Strikes Law, a sentence enhancement can be applied regardless of whether the enhancement applies to an indeterminate or determinate (definite) term.
Lastly, even if Sasser has had won his double jeopardy argument and on remand, the court had ruled that only one enhancement could apply to the whole sentence, the only way that Sasser would have been eligible for parole during his lifetime is if the court did not run the sentences consecutively. This would have been unlikely due to the number and type of charges.
The citation for the First Appellate District Court ruling discussed above is People v. Darren Derae Sasser (1st App. Dist., 2014) 223 Cal.App.4th 1148, 168 Cal.Rptr.3d 6, then affirmed by the California Supreme Court in People v. Sasser (2015) 61 Cal.4th 1, 186 Cal.Rptr.3d 540, 347 P.3d 522.
For more information about double jeopardy and sentencing, click on the following articles:
DUI Double Jeopardy: Is Military NJP (Non-Judicial Punishment) a Criminal Prosecution, thus Barring Further Civilian Prosecution?
Contact
Greg Hill & Associates