Ineffective Assistance of Counsel Found in Sex Offense Case
The right to effective counsel serves to protect a defendant's constitutional right to a fair and reliable trial. People v. Ledesma (1987) 43 Cal.3d 171, 215. This is part of the Sixth Amendment to the U.S. Constitution.
In a Nutshell: Ineffective assistance of counsel (IAC) found in sex offense case, summarized herein, when defense counsel failed to establish which car defendant was driving, which was significant for impeachment of the victim's claim she was locked inside the car because the car's remote locking system did not work.

To prevail on a claim of ineffective assistance of counsel ("IAC"), one must first demonstrate that the defense attorney's performance was deficient, meaning it "fell below an objective standard of reasonableness" under "prevailing professional norms" – and then show prejudice resulted. Strickland v. Washington (1984) 466 U.S. 668, 688. Reviewing courts "must judge the reasonableness of counsel's challenged conduct on the facts of the particular case," applying a "context-dependent consideration of the challenged conduct as seen from counsel's perspective at the time of that conduct." Wiggins v. Smith (2003) 539 U.S. 510, 523.
It is for this reason that an IAC claim is often exceedingly difficult for a defendant to prevail on. There are a myriad of reasons why counsel may choose a particular course of conduct and attorneys should be afforded the opportunity to explain if a decision was tactical when a client alleges their assistance fell below professional standards. Generally, it is "inappropriate for an appellate court to speculate as to the existence or nonexistence of a tactical basis for a defense attorney's course of conduct." People v. Wilson (1992) 3 Cal.4th 926, 936.
However, in the following sex offense case out of San Diego County Superior Court, defendant Hashmatullah Zaheer was able to have the verdict reversed and the case remanded for further proceedings based on an IAC claim (2020 DJDAR 9852).
As Wiggins states above, a reviewing court must judge the reasonableness of counsel's conduct in a particular case in a context-dependent manner as seen from counsel's perspective. In Zaheer's case he was tried twice for sexual battery by restraint. He denied any wrongdoing and the case hinged entirely on the credibility of the victim, Martha M.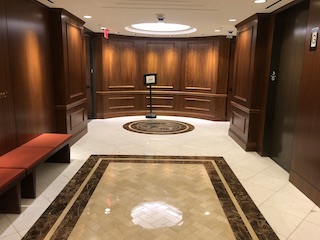 Fourth Appellate District Court of Appeal Div 1 San Diego
In the first trial, Zaheer was nearly acquitted with the jury voting 11-1 in his favor. In the second trial, he was convicted.
The key attack on Martha M.'s credibility was her claim that while she and Zaheer were sitting in his parked Honda Accord after he drove her home from a first date, Zaheer locked her inside the car by pressing a door lock button to her door from his side of the car.
In the first trial, in response to this claim, Zaheer presented testimony from Zaheer's cousin, Shakikla A., who previously owned the car and sold it to Zaheer that the car locks did not work even when she owned it and that the electronic locks were broken since she bought the car – and were never fixed. Zaheer also introduced testimony of automotive technician David Vidaca who tested the Honda's lock system in January 2018 shortly after the alleged incident and found the electronic locking system was disabled, meaning the front passenger door could only be locked by manually pressing down or raising the car door's lock, but not remotely from the driver's seat.
In the first trial, Zaheer himself testified that he was in his car and that the electronic locks did not work.
In the second trial, the defense never established which car Zaheer was driving. No testimony was presented from the cousin, David Vidaca or even Zaheer.
In closing argument, the prosecution argued that Zaheer may have been driving a company car, which presumably had functioning electronic remote locking that could have locked Martha M. into the car.
After the verdict in the second trial, Zaheer was sentenced to two years in state prison. Zaheer filed a motion for mistrial, arguing prosecutorial misconduct for "knowing use of a factually false argument." In discussing the attempt by the prosecution to suggest the Honda Accord was not the car in which the crime took place, defense counsel acknowledged he had not established which car was used and it was "ineffective assistance on my part not to have put that fact before the jury." The trial court denied the motion and so Zaheer appealed up to the Fourth Appellate District.
The Fourth Appellate District granted the motion, but not on the grounds that Zaheer argued. Instead, it granted it on ineffective of assistance of counsel grounds, noting that usually an argument of ineffective assistance of counsel should be presented in a petition for a writ of habeas corpus.
The Fourth Appellate District Court explained that this was an extremely unusual case because usually, what an attorney does or does not do can be almost always defended as a tactical decision and usually omissions do not have any directly prejudicial effect, but this case was exceptional, especially because defense counsel conceded his failure to establish the Honda Civic was the car at issue was "ineffective assistance on my part."
We bring this summary to the reader's attention to show the rare example of when ineffective assistance of counsel was actually present, not just argued in vain by a defendant who seeks to blame his attorney in a desperate attempt to deflect accountability from herself or himself.
The citation for the Fourth Appellate District Court ruling discussed above is People v. Hashmatullah Zaheer (4th App. Dist. 2020) 54 Cal. App. 5th 326, 268 Cal. Rptr. 3d 548.

For more information about ineffective assistance of counsel, please click on the following articles: