Importing Pot Conviction Overturned for Misuse of Rap Sheet
Brad Ray Santini was convicted of importing marijuana after an inspection of his vehicle at the Mexico-U.S. border found twenty-eight kilograms in his rear seat and spare tire. This was allegedly in violation of 21 U.S.C. §§ 952 and 960. He was also charged with possession of marijuana with intent to distribute, in violation of 21 U.S.C. § 841(a)(1).
What One Should Learn from this Article: Bad facts can make bad law. In this case, terrible facts led to misuse of a defendant's rap sheet by a government witness to show knowledge of being involved in a crime due to past arrests.

At trial, Santini argued that he had been tricked into importing the marijuana and he did not know it was there.The reader of this argument may chuckle at this, as it is somewhat difficult to believe because the odor of marijuana is difficult to suppress, even with several layers of packaging. He argued that he was easily manipulated due to a traumatic brain injury he suffered in 2005.
Santini had a clinical psychologist testify at trial that Santini suffered a "severe traumatic brain injury" and that test showed he had "permanent cognitive deficits" as a result. The expert further testified that the injury can cause difficulty with "social perception of other people."
The prosecution attempted to rebut this defense by introducing testimony from a psychiatrist that the brain injury did not make him susceptible to manipulation.
The same expert commented that Santini's pre-2005 "law enforcement contacts" showed Santini was well aware of what he was doing. On cross-examination by Santini's lawyer, the prosecution expert testified that he saw Santini's rap sheet and it contained "similar behavior" from before 2005. When pressed on this, the expert admitted that he found the rap sheet hard to understand and that he could not distinguish between arrest, convictions or other "contacts" with law enforcement.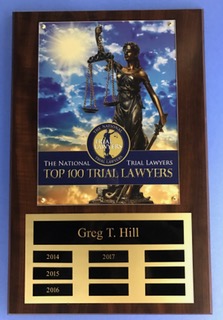 Santini was then convicted and his lawyer appealed. Santini's counsel argued that admission of the prosecution expert's testimony about Santini's rap sheet was improper, as it was more prejudicial than probative.
It could also be argued, but was not, that the expert's failure to understand the distinction between arrests, convictions and other contact with police
rendered the testimony confusing and unduly prejudicial, too.
The prosecution argued that such testimony was admissible under Federal Rule of Evidence 404(b), which allows evidence of prior wrongs to show motive, opportunity, intent, preparation, plan or knowledge or absence of mistake or accident.
The Ninth Circuit Court of Appeals, in a decision published September 9, 2011 (2011 DJDAR 13738), agreed with Santini. Looking at the rap sheet, they found that the statement by the prosecution expert that Santini had extensive law enforcement contacts was far more prejudicial than probative. The rap sheet, they found, had pre-2005 convictions for simple possession, indecent exposure, traffic offenses and assault. There were no convictions for possession with intent to sell or importation.
The logical inference that the prosecution expert seemed to suggest was that Santini may have imported drugs before 2005 because he did so many other illegal things. Yet this was not so, found the Ninth Circuit. Consequently, the expert's testimony was improper and Santini's conviction was vacated. The case was then remanded for a new trial.
For more information about sales and possession of marijuana, click on the following articles:
For case summaries of selected drug cases our firm has handled, click
here
.
Contact
Greg Hill & Associates