Immigration Consequences of a Domestic Violence Conviction
Our office often represents folks accused of domestic violence and who are not U.S. citizens. A big issue is consequently the effect of a conviction on their ability to legally remain in the United States and return to the United States if they leave for any reason.
Why This Article Matters: A conviction under Penal Code § 273.5 is considered a crime of moral turpitude under immigration law and can even be considered an aggravated felony despite being a misdemeanor.

Generally speaking, even legal aliens are subject to deportation after a conviction for domestic violence because domestic violence is specifically listed as a deportable crime. A conviction under Penal Code § 273.5 counts as a crime involving "moral turpitude" and may be classified as an "aggravated felony" even if the individual is sentenced to a misdemeanor. A conviction can also result in an individual being denied naturalization and being denied re-enty to the United States.
Due to such grim consequences, it is important to contact an attorney experienced in handling domestic violence cases. This can be difficult because such cases usually arise from highly emotional situations, often involving pushing, kicking, hitting, slapping, dragging and even biting. Sometimes, there is a weapon involved. There can be significant injuries, in which case felony charges are usually filed, or no injuries. Often, there are "he said, she said" allegations depending upon the relative credibility of the two parties. Sometimes, absolutely innocent people are arrested, charged and even convicted based upon exaggerated claims and outright lies.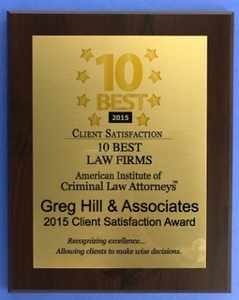 Compounding the problem, often the client has difficulty communicating in English and the attorney cannot understand the facts because he or she does not understand Spanish, Japanese, Tagalog, Chinese, Korean, French or whatever language is involved. It is not uncommon for lawyers who are fluent in such languages to practice only immigration law or family law, but not criminal law.
Another common misperception our office has heard over and over is that an alien will not be deported unless that person suffers two convictions. This is true with certain offenses, but domestic violence does not fall into this category of crimes. With one conviction for domestic violence, one can be deported.
It is important to realize that domestic violence is a broad term. It includes domestic abuse, spousal battery and spousal abuse. The parties need not be spouses. They can be any members of the same family. The relationship can also be of boyfriend-girlfriend, or in some situations, even boyfriend-boyfriend or girlfriend-girlfriend if the relationship is romantic.
Domestic violence is most often charged as a violation of California Penal Code § 273.5, either as a felony or a misdemeanor, although it can also be charged as a violation of Penal Code §§ 243(e)(1) (battery upon one with whom the suspect has or had a dating relationship and is always a misdemeanor), 243d (aggravated battery), 242 (simple battery) or 240 (assault). Other times, a charge of criminal threats (Penal Code § 422), elder abuse (Penal Code § 368) or stalking (Penal Code § 646.9) is involved. When a child is involved, a charge of child endangerment (Penal Code § 273a) may also be alleged.

There are many methods an experienced attorney can follow to avoid the immigration consequences for a client as outlined above. Depending upon the evidence and the individual's age, social history and criminal history, an attorney may be able to negotiate a plea bargain wherein the charges are amended to include disturbing the peace (Penal Code § 415) and / or trespassing (Penal Code § 602). The client can then plead to such charges, although this does not always prevent deportation proceedings.
However, it must be kept in mind in dealing with every domestic violence case that prosecutors are under tremendous public (and political) pressure to be tough in such cases. In 2005, for example, 1,181 women and 329 men were killed by their "intimate partners." Domestic violence is also the largest single category of calls to the police.
For more information about domestic violence, click on the following articles:
Will the Prosecutor Dismiss the Domestic Violence Case If the Victim Will Not Testify or Appear at Trial?
For summaries of some of the domestic violence cases we have handled, view our
Select Domestic Violence Case Results
.
Contact
Greg Hill & Associates