I Missed Court for a Traffic Ticket Trial: What Should I Do?
It is not uncommon for our office to receive phone calls from panicked folks explaining that they missed their court date for trial on a traffic ticket, such as for speeding, and are worried that the judge issued a bench warrant, that they will have a permanent record of some sort and that their insurance rates will skyrocket. Such concerns can be valid, often partially or in full.
What to Take Away: If you missed a court appearance for a traffic ticket, it is important to appear in court as soon as possible to prevent a bench warrant from being issued or to recall it (some call this quashing the warrant) as soon as possible. It helps to explain why one missed court (be honest!) and if there is documentation of, for example, a hospital visit that interfered, to show that to the judge.
One of our first questions in addressing the situation is whether the client posted bail earlier, prior to the court date that was later missed. If the client did post bail and failed to appear, the court will forfeit the bail amount and apply it to any court fines that were ordered against the client for failing to appear. If the client did not post bail prior to the trial date and was granted OR (own recognizance) release based on a signed promise to appear, then the client is likely to have a failure to appear (FTA) on his or her record (this consequence may be a violation of Vehicle Code § 40508, which carries with it a fine of up to $1,000 plus penalties and assessments that can boost the total owed to roughly $4,500).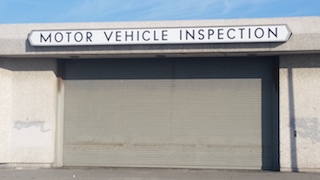 Vehicle Inspection Area at Metropolitan Courthouse
There also may be a bench warrant issued for the client's arrest that can cause the Department of Motor Vehicles to place a failure to appear hold on his or her license under Vehicle Code § 40509.5 that can prevent the person from renewing his or her license, even in another state.
To persuade the judge to grant the client another opportunity to contest the traffic ticket, the client will have to establish "good cause" of some sort to persuade the judge that he or she should allow the client to contest the merits of the ticket. Generally speaking, courts look favorably upon one's failure to appear due to hospitalization, military or incarceration, but unfavorably upon, "I forgot," "I had to work and couldn't leave" or "I lost the ticket."
In requesting an opportunity to contest the ticket, one can do it several ways. If the ticket has not been referred to collections (GCI Services is the most common collection company used) yet, one can appear before the judge with a signed declaration under penalty of perjury with such a request.

Our office, however, recommends a more formal approach that we find makes the judge take the request more seriously. We recommend filing a motion to set aside a judgment under Penal Code § 1018.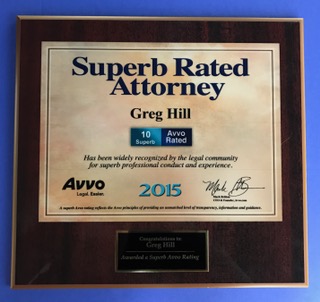 In filing the motion, it is best to do so as soon as possible, as a judge is entitled to consider the diligence with which the motion is brought.
People v. Totari
(2003)111 Cal.App.4th 1202, 1206-1207). To assist the court in such analysis, we include a declaration from the client explaining why he or she failed to appear and apologizing to the judge for the inconvenience it may have caused him or her, his bailiff and courtroom staff.
While a traffic infraction is not considered civil in nature, we cite to the California Code of Civil Procedure to remind the court that any court has the power within six months after judgment entry to grant relief from the judgment on the grounds of "mistake, inadvertence, surprise or excusable neglect." California Code of Civil Procedure § 473(b); Brown v. Williams (2000) 78 CA4th 182, 186, 92 CR2d 634, 637. After all, a judgment against our clients in a traffic trial is analogous to a default judgment taken against a civil litigant when the defendant fails to appear in court.

For more articles about criminal cases, click on the following articles: