Huntington Beach, Client Bloodies Girlfriend's Nose, PC 415
Our client, age 32 and with no prior criminal record, had just enjoyed an evening at a bar with clients and his girlfriend, age 30. Our client had not consumed any alcohol, but his girlfriend freely enjoyed many glasses of wine. She was stumbling drunk, loud and almost falling asleep.
As our client was driving home, with his girlfriend in the front passenger seat, the girlfriend accused our client of staring at a waitress. Our client admitted that he thought the waitress had "nice legs." The girlfriend became somewhat jealous and began an argument, punctuated by hitting our client on the top of the head about every minute. The car was traveling close to seventy miles per hour on the freeway at the time. Our client tolerated the hitting, understanding he could not respond due to the fast-moving car.
Synopsis: Huntington Beach, client hits girlfriend in nose, causes bloody nose and emergency room visit, reduced to disturbing the peace (Penal Code § 415).

When our client would not respond, the drunken girlfriend began hitting him harder and harder. As a result of one hit, our client swerved into another lane and felt his adrenaline surge. He then warned his girlfriend to stop hitting him, but this only emboldened her more and her hits became more frequent and stronger. Finally, our client, in self-defense and with his eyes looking forward on the road, reached out to his right to hit his girlfriend on the shoulder to get her to stop.
Unfortunately, his hand connected with his girlfriend's nose instead and blood went everywhere. Our client, a big guy weighing well over 250 pounds, pulled over and helped his girlfriend stop the bleeding. The two then went home in silence.
Once home, the bleeding did not stop, so the two went to the local emergency room, where our client was diagnosed with loose teeth and a possible broken nose. The police were summoned by hospital staff who suspected domestic violence, but not before our client left the hospital to return home.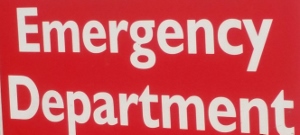 Our client was arrested within hours and booked on felony domestic violence. He posted bail and left the police station with a promise to appear in court in about six weeks.
He quickly hired a local attorney, but was disappointed in that attorney's performance in the Westminster court. He thereafter contacted Greg Hill & Associates.
Our office substituted into the matter, filed as a misdemeanor violation of Penal Code § 273.5 (domestic violence) and began negotiating with the District Attorney, pointing out how self-defense and mutual combat were significant issues in this case, if not complete and partial defenses in this case.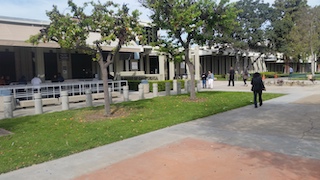 Westminster Courthouse
Our office then prepared and submitted a Defense Position Letter with a mitigation packet describing the facts left out of the police report, discussing the legal defenses, and a presenting a declaration from the girlfriend conceding to her intoxication level and our client's possible self-defense. Our office also submitted "Good Guy" materials about our client, showing his good character.
The District Attorney handling the case refused to reduce the charges at all or negotiate on the plea bargain, which included 52 weeks of a court-approved batterer's program and significant fines. Our office consequently contacted the handing district attorney's supervisor, who after more negotiation, agreed to amend the complaint to add a charge of disturbing the peace (Penal Code § 415). Our client then entered a guilty plea to disturbing the peace.
Our client was happy with the result, as he avoided the 52 weeks of batterers classes and some significant fines. With the travel required in his job, it would have been tough to attend 52 weeks of any class. His record also showed a conviction only for disturbing the peace, rather than a domestic violence, which carries with it a very negative stigma.
As an owner of a small business with many clients, this was extremely important for our client.
For more information about what one can do if a case is dismissed, click on the following articles:
Watch our Video about Domestic Violence by clicking
here
.