How Many Counts of Indecent Exposure (PC 314)?
Troy Smith allegedly masturbated in public view of others on three separate occasions. Two separate groups of people claim they saw this.
Without All the Details, What Happened? One count of Indecent Exposure (Penal Code § 314) proper even if multiple people witness conduct.

Mary Hernandez allegedly was standing in her house and looked out the window to see Smith masturbating in her backyard. Ms. Hernandez quickly closed the curtains. A few minutes later, Hernandez's sixteen-year old daughter entered the room and opened the windows, only to see Smith still standing in her backyard in the same location, masturbating. She then turned away.
Smith was charged with five counts of violating Penal Code § 314(i), also known as indecent exposure with a prior conviction. It was alleged that Smith had two prior "Strikes" within the meaning of California "Three Strikes" Law, Penal Code § 667(b) - (j) and 1170.12(a) - (d). Smith also had served four prior prison terms. In other words, he was likely to face many sentence enhancements to his eventual sentence if convicted, depending upon how many counts of indecent exposure such conduct were proper.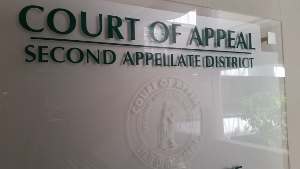 One of the many issues was whether the third incident counted as one or two violations of Penal Code § 314. It was alleged that after Ms. Hernandez saw Smith and closed the curtains, Smith had time to reconsider his conduct and stop, but he did not and therefore welcomed another person looking at him exposing himself. Therefore, the prosecution characterized it as two incidents and thus, two separate crimes and two counts.
At trial, the jury found Smith guilty on all five counts. Smith was then sentenced to fifteen years and four months in state prison after the trial court struck one of his prior "strikes."
Smith then filed his appeal, arguing that as to the third incident, he should have only been charged with one count, not two, as it was really a single exposure lasting several minutes.
The Second Appellate District, in
People v. Troy Smith
(2012 DJDAR13857), agreed with Smith. The court framed the issue as whether one can sustain multiple convictions for one continuous act when multiple victims witnessed the same exposure. The court noted that this set of facts and issue had never been decided before by a California court. It is what law students and attorneys call "a case of first impression."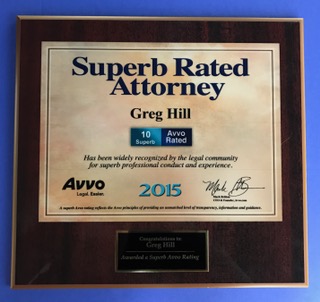 The court noted that Penal Code § 314's language prohibited the exposure itself but not the exposure to a person. In fact, the number of observers is not an element of the crime. This even means that someone can violate this law when no one else actually sees defendant's genitalia ironically, but defendant engages in conduct intended for another to see his or her genitalia and thereafter be shocked, annoyed or aroused as the statute proscribes. No one really needs to see the conduct, which means charges in such a hypothetical circumstance would be based on defendant's confession alone.
The court then looked to Washington state law, which has a similarly worded statue as California's. In
State v. Vars
(2010) , a case decided in Washington, a man undressed and walked around naked for hours, exposing himself to multiple people. The appellate court there reversed a lower court's conviction on two counts for the exposures during defendant's walk. The appellate court held that double jeopardy principles barred multiple convictions for the same act.
The California appellate court in Smith found this case persuasive authority for also finding Smith's conduct meriting one conviction and not two.
Lastly, the appellate court commented, in response to the prosecution's arguments that separate events occurred, that there was no evidence Smith pulled up his pants with the curtains closed. In fact, Smith was standing in the same spot on each observation, suggesting the only intervening act was that of the observers.
Consequently, the appellate court reversed one of the convictions and remanded the matter for proper sentencing.
For more information about sex offenses, click on the following articles:
Enhanced Sentence Upheld on Appeal for Sex Crime Defendant Who Already Was a Penal Code § 290 Registrant
Contact
Greg Hill & Associates