Hermosa Beach, Domestic Violence Arrest, No File by Court
Our client, age 25, had been studying for her teaching credential at Cal State Dominguez Hills, but was working a variety of jobs as well to make ends meet.
In a Nutshell: Client is advised by her friend that her boyfriend is a registered sex offender. Surprised and shocked, she confronts him, angry. He tries to speak with her, but she just punches him and so he pins her down to talk to her calmly and explain himself. During this struggle, she scratches him and he bleeds. She is then arrested for domestic violence. Greg writes letter to prosecutor about self-defense being an affirmative defense and the case is not filed.

One of those jobs was as a bartender. She had attended training in bartending one afternoon with several friends and did have more than one drink. While in training, she spoke with another trainee who asked her if she knew her boyfriend was a registered sex offender. As our client did not know this, this revelation greatly upset the client, as her boyfriend had not shared this with her and they were planning on a long vacation together to South America.
When the client returned to her home in Hermosa Beach, which she shared with her boyfriend, she was admittedly quite drunk from the bartender training. She then confronted her boyfriend about what her friend told her - his being a registered sex offender - and an argument ensured. The boyfriend, in an effort to calm down the client, grabbed her and tried to restrain her.
Our client resisted and the two struggled, but then the client found herself pinned down by him on the floor. While he was trying to have a calm, rational discussion about the issue, his knee was pressing down on our client's arm and she fought back, scratching him in the face. He then released her and she called 911. She was then arrested by the Hermosa Beach Police Department.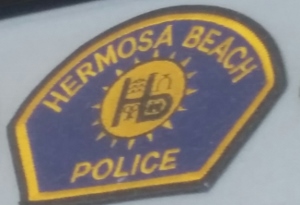 The client was extremely upset by the incident, but it was the boyfriend who was bleeding and so the police arrested our client.
The two called Greg Hill & Associates and met with Greg Hill the next day. Greg listened to both the client and the boyfriend describe what happened and Greg agreed that the scratching by our client was self-defense, or at least mutual combat.
Greg suggested that he write a Defense Position Letter, describing the facts of the case and enclosing a Mitigation Packet for the prosecuting agency (the Redondo Beach City Prosecutors) and the Hermosa Beach Police Department. The letter described what had happened and included a declaration from the boyfriend explaining what had happened and how, while he did not intend to hurt our client, the client had scratched him to defend herself from injury to her elbow, which the boyfriend did not know he was injuring.
The Mitigation Packet included our client's resume, awards she had earned at work, her undergraduate bachelor's degree, and photographs of her, as well as her emergency teaching credential and her current class schedule at CSUDH.
The Defense Position Letter was about five pages long and the Mitigation Packet included about twenty more documents.
Both letters, including the Mitigation Packet, were hand-delivered to the Redondo Beach City Prosecutor's Office and a copy was provided to the Hermosa Beach Police Department.
On the day of the arraignment, Greg and the client nervously showed up in the Torrance Superior Court. At first, the client's name was not included on the list of defendants having criminal cases, so our office double-checked with the Redondo Beach City Prosecutor's Office to see if there was a mistake. We then checked if it might be filed later in the day. After a few phone calls, we were advised that the case was rejected for filing.
Our defense position letter and mitigation packet had helped, the client concluded, happy to know her future career as a school teacher remained possible.
For more information about domestic violence issues, please click on the following articles:
I Face a Civil Restraining Order for Domestic Violence and a Criminal Charge of Domestic Violence – What Should I Do?
Contact us.