Hermosa Beach, 0.08% BAC, DMV Agrees Improper Traffic Stop
Our client, age 25, was leaving the downtown Hermosa Beach bar area after celebrating Cinco De Mayo with friends. She had drank a few margaritas over the last four hours. It was now about 2:10 a.m.
Summary: Hermosa Beach arrest after Cinco De Mayo celebration, client has 0.08% BAC, driver's license reinstated at DMV Hearing.

A Gardena Police Department officer patrolling along Sepulveda Boulevard near the intersection with Artesia Boulevard pulled over our client as she transitioned from northbound Sepulveda to eastbound Artesia.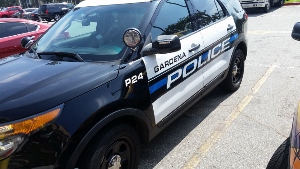 The reader may wonder if it is permissible for a police officer from a city many miles away is permitted to make such a traffic stop outside "his area" and the answer is yes. In this case, he was acting as part of a DUI Task Force that Hermosa Beach organizes around events anticipated to involve more DUI drivers. There were also officers from El Segundo and Palos Verdes Estates participating by patrolling in Hermosa Beach.
The officer making the stop told our client that she had made the right turn without using her turn signal. Apparently to him, this was a violation of Vehicle Code § 22108, which obligates a driver to activate the car's turn signal for 100 feet prior to making a turn.
The officer immediately asked our client if she had been drinking that evening. Our client said she had enjoyed some margaritas that evening, but felt safe to drive. The police officer then asked our client to perform various field sobriety test (FST's), which the officer claimed our client failed.
The officer then asked our client to submit to a breath test at the scene. Our client agreed. Her breath was measured at 0.08% blood alcohol content (BAC) and she was promptly arrested.
Our client had no prior criminal record, so being arrested was scary and confusing to her. She cried and was worried about what would happen. Once at the Hermosa Beach Police Station, she submitted to a blood test and a further breath test, which also showed 0.08% BAC.
When she was released by the police, our client called Greg Hill & Associates. She then met with Greg Hill, who listened to the facts and especially the reason for the traffic stop.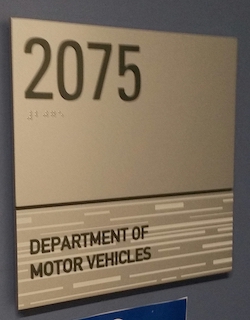 A few weeks later, the police report finally arrived from the DMV. It showed that when our client made her turn, no one was affected by her turning movement. This meant that the holding of
People v. Carmona
(2011) 195 Cal.App.4th 1385 applied to render the reason for the traffic stop as invalid. And it isn't the first case to reach the same conclusion. (See
In re Jaime P.
(2006) 40 Cal.4th 128, 131;
People v. Cartwright
(1999) 72 Cal.App.4th 1362, 1366; and
United States v. Mariscal
(9th Cir. 2002) 285 F.3rd 1127, interpreting a similar Arizona statute).
In
Carmona
, a La Habra police officer pulled over Paul Carmona for failing to use his signal when making a turn. The officer asked Carmona if he was on parole and Carmona said he was. The police officer immediately conducted a search of Carmona's car and found methamphetamine and other drug paraphernalia. He was then promptly arrested and later charged with possession of a controlled substance, as well as other crimes.
Carmona filed a motion to suppress evidence under Penal Code § 1538.5, arguing that the police made an improper traffic stop because he did not violate § 22108 since no other driver was affected by Carmona's turn. The Fullerton trial court judge denied the motion, but on appeal, the appellate court reversed. Consequently, all evidence seized after the traffic stop, everything needed to convict Carmona, was ruled inadmissible.
The same approach was applicable to the evidence in our client's case in Hermosa Beach, Greg Hill argued at the DMV hearing. Greg explained how
Carmona
should control the analysis at the DMV, meaning the DMV would have no evidence of our client's BAC to suspend her license.
The DMV agreed and our client's driving privileges were reinstated. Our client was relieved and happy.
For more information about being stopped for DUI and DMV Hearings in general, click on the following articles:
Watch our video about DUI by clicking here.
Contact us.