Great Bodily Injury Enhancement (12022.7) in DUI?
If you or a loved one face a great bodily injury sentence enhancement arising out of a DUI, or multiple enhancements because more than one person was injured. What if someone died? Without intending to be churlish to the victims, one may wonder if one can someone face multiple sentence enhancements for causing one injury or one death to a person?
The Gist of this Article: In the context of a DUI causing injury or death, one can face a great bodily injury enhancement under Penal Code § 12022.7(a) for causing an injury, but not if one caused the death or another or more than one other person.

There are two important reported decisions on these issues that address all these issues, Cook and Arndt. Cook deals with gross vehicular manslaughter and is a later case, but simpler to understand. Arndt deals with felony DUI with multiple people injured and how multiple enhancements are applied.
In People v. Cook (2015) 60 Cal.4th 922, defendant was convicted of three counts of gross vehicular manslaughter and seriously injured a fourth person after he crashed while speeding and driving recklessly in Riverside County. The California Supreme Court considered whether the sentence for gross vehicular manslaughter for one victim may be enhanced under Penal Code § 12022.7(g) for defendant inflicting great bodily injury on other victims. The California Supreme Court held that the answer was no, concluding 12022.7(g) "means what it says" and that is that it does not apply to convictions for murder or manslaughter to enhance for the infliction of "great bodily injury" "as to anyone."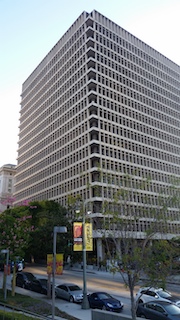 Clara Shortridge Foltz Criminal Courts Building CCB Downtown LA
Defendants convicted of murder or manslaughter who also commit crimes against other victims may be charged, convicted and, to the extent permitted under the law, punished separately for those crimes. Cook expressly "disapproves" People v. Julian (2011) 198 Cal.App.4th 1524; People v. Weaver (2007) 149 Cal.App.4th 1301; and People v. Verlinde (2002) 100 Cal.App.4th 1146 to the extent that these cases are inconsistent with this opinion.
As criminal defense counsel, we like the Cook opinion.
In contrast, the Arndt decision is not so good. It is a case out of Orange County and the Fourth Appellate District. Defendant was convicted of violating Vehicle Code § 23153 and transporting cocaine for sale (Health and Safety Code § 11352(a)). There were three victims, one of whom became comatose due to a brain injury. People v. Arndt (1999) 76 Cal.App.4th 387.
The trial court judge sentenced defendant to seventeen years and four months of which thirteen years were sentence enhancements. The sentence was enhanced by five-years under Penal Code § 12022.7 regarding one victim, then six more years by two § 12022.7 3-year enhancements regarding two others injured and two Vehicle Code § 23182 one-year enhancements (causing death or bodily injury to additional victims).
On appeal, defendant argued that under the preemption doctrine (see People v. Jones (2003) 10 Cal.App.4th 455, 463), the more specific Vehicle Code § 23182 (now replaced by Vehicle Code § 23558) enhancement precluded application of the more general three-year Penal Code § 12022.7 enhancements.

The court found that the preemption doctrine did not apply to bar a sentence with the 12022.7 enhancements because the elements of the two code sections did not correspond. Said differently, the conduct triggering application of one code section did not necessarily result in the application of the other. Nothing in Vehicle Code § 23182's legislative history indicated that it was an exception to application of Penal Code § 12022.7. Arndt, at 393.
Defendant in Arndt also argued that Penal Code § 654's prohibition against multiple punishments precluded the use of multiple Penal Code § 12022.7 enhancements on the charge for driving under the influence. The appellate court disagreed in principal, but agreed in a way, too. It held that multiple enhancements could be applied to increase the punishment when a single act injures more than one person as long as only one great bodily injury enhancement is imposed. Arndt, at 394.
As to the 654 issue, the appellate court further ruled that punishment under both Vehicle Code § 23182 (now 23558) and Penal Code § 12022.7 did violate Penal Code § 654's prohibition on multiple punishment for a single act. The appellate court therefore stayed the one-year enhancement for the 23182 allegation. Arndt at 397. This ended up shortening the total sentence by two years.
We hope this article helps clarify the often-confusing area of sentence enhancements that can apply in a DUI.
For more information about felony DUI and great bodily injury as an enhancement, please click on the following articles: