Fullerton, Public Urination, Civil Compromise, Dismissal
Our client, age 24, had been working since his high school graduation with the same company. He had no criminal history. He had lived at home for many years after graduation, saving money to buy his own home one day, so he felt there was quite a bit of delayed gratification in his life.
He had recently found a small home to buy and was quite excited about this, so when his friends from work invited him to join them for some fun in downtown Fullerton, he felt good about accepting their invitation.
In a Nutshell: Client urinated on a wall alongside Harbor Boulevard in downtown Fullerton, near El Matador bar. Fullerton police ticket our client for public urination and we have case dismissed in a civil compromise under Penal Code §§ 1377 and 1378.

The group went to a few bars, having just one drink at each place. It was about midnight and they were headed to El Matador Cantina on Harbor Boulevard. There was a line to get in and our client had to use the restroom.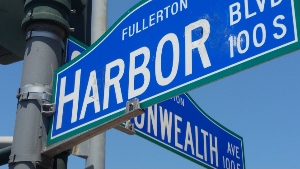 He saw someone else urinate along a wall about fifty feet away, so he decided to do the same thing. After all, the other guy who did this was not arrested or cited by the police.
As luck would have it, when our client did this, literally right along Harbor Boulevard, a police car pulled up at the same time. Our client was extremely embarrassed, especially since his friends watched the police officer hand our client the ticket. Our client was so nervous about being placed in handcuffs and arrested that when officers asked him to sign the ticket to avoid a trip to the police station, our client gladly did so.
The promise to appear he signed was then handed to our client and our client sheepishly returned to his friends. The client fully expected that he would have to pay a fine of $20 or less for his urinating in public, like a parking ticket.
The next day, he looked closer at the ticket, which cited him for a violation of Fullerton Municipal Code § 7.110.010(b), and discovered that the offense was a misdemeanor and then, upon looking it up on the Internet, became concerned that he could be required to register as a sex offender for life.
He then called Greg Hill & Associates and spoke to Greg. Greg listened to the facts of the case and assured the client that the facts and our client's criminal history did not seem to support a requirement that he register as a sex offender. Moreover, Greg explained that he might be able to have the misdemeanor dismissed if the prosecutor would allow Greg to make a contribution toward the Fullerton Victim Emergency Fund. Greg also explained that by the client retaining Greg Hill & Associates, he would not need to miss work to appear in court.
The client seemed greatly relieved by this short talk and hired Greg Hill & Associates to defend him in the case.
Greg then appeared in the Fullerton Superior Court on the date for the arraignment. Greg discussed the case with the Fullerton City Attorney, who agreed to resolve the case by Greg making a $300 contribution to the Fullerton Victim Emergency Fund and a civil compromise declared thereafter under Penal Code §§ 1378 and 1379.
Greg then made the contribution and returned to the courtroom, showing the prosecutor the receipt of making the contribution.
The prosecutor then advised the judge that a civil compromise had been reached and asked the judge to dismiss the case.
The client was extremely happy with this resolution, as he maintained his record of no convictions.
For more information about public urination issues, please click on the following articles:
Contact us.