Fifth Amendment Rights under Miranda and Voluntary Comments
Our clients frequently tell us that when they were arrested, police never "read them their rights." This is a reference to one's
Miranda
rights, which movies and television frequently show being read to a suspect at the earliest stages of an arrest. Some believe it is required as part of any police contact. In other words, the client is telling us that his or her arrest was not like in the movies or on television.
Without All the Details, What Happened: Suspect's Fifth Amendment rights not violated when he volunteered statements about his killing another in order to explain his safety concerns to be transferred between pods in a county jail.

Sometimes, this matters. Sometimes it does not. In the following case, it did matter.
Thomas Kemp kidnapped Hector Juarez, used Juarez's ATM card to withdraw $200 from Juarez's bank account and then used a .380 handgun to shoot Juarez twice in the head, killing him. Kemp then made two more attempts to use Juarez's ATM card, but could not remember the PIN number.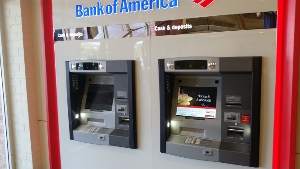 Kemp then repainted his truck a different color and drove to Flagstaff, Arizona, where he bought a second .380 handgun. While in Arizona, he met a couple who was driving to Kansas. Kemp then kidnapped them and forced them to drive him to Colorado. While in a hotel room in Colorado, Kemp forced the man to disrobe and sexually assaulted him.
The next morning, the group drove to Denver, at which time the couple escaped Kemp. Kemp was soon thereafter arrested and taken to the county jail. When arrested, he was read his
Miranda
rights. Kemp then answered some questions from the police before stopping and asking for a lawyer. At one point in the questioning, he commented, "I guess my life is over now."
While in jail, he asked a police officer there to be transferred from the general population pod to a different pod "because the guy I killed was Mexican" and "all the Mexicans in my pod are after me." Another officer then asked Kemp to restate why he wanted the transfer and Kemp answered that he had killed a Hispanic man and the Hispanic inmates thought it was racially motivated. He voluntarily explained that he wanted to be moved "for my own protection."
Kemp was thereafter charged, convicted and sentenced for first-degree murder, armed robbery and kidnapping and, due to the aggravating factors, sentenced to death. Kemp had been previously convicted of a violent felony. While on death row, he filed a petition for writ of habeas petition to have his conviction overturned, arguing that his Fifth and Sixth Amendment rights were violated when officers asked him questions about why he wanted to be moved from one pod in the county jail and that his statements were later admitted at trial. He claimed that his confession was coerced.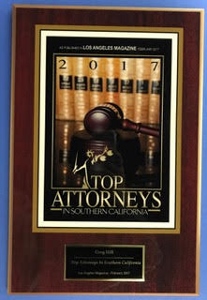 The district court denied his petition, finding that there was no "interrogation" as defined under
Miranda v. Arizona
(1966) 384 U.S. 436. The district court characterized the statements as informal, initiated by Kemp and the police questions were not asked with the intent to elicit incriminating responses. The court commented that the police questions were routine in nature, reasonable and only sought information to protect Kemp, not prosecute him.
Kemp then appealed to the U.S. Ninth Circuit Court of Appeals. In its decision (
Thomas Arnold Kemp v. Charles L. Ryan
(2011 DJDAR 5985)), the court described the jailhouse conversation between Kemp and the guards as "ordinary, everyday interaction." There was no indicia of an interrogation.
Moreover, the court noted that "interrogation . . . must reflect a measure of compulsion above and beyond that inherent in custody itself." Applying this to Kemp's statements and the officer's inquiries, the court found that their inquiry was not "deliberately designed to elicit incriminating remarks." It was merely a question of why Kemp wanted to be transferred from one pod to another. After all, Kemp could have explained that he felt in danger because the Hispanics in the pod believed he had allegedly killed a Hispanic, but then Kemp could have said, "but I never did that." Instead, Kemp volunteered that he did in fact kill a Mexican.
As such, the lower court's denial of Kemp's motion was affirmed.
For more information about Fifth Amendment rights, click on the following articles:
Confession Is Inadmissible When Probation Officer Promised Shorter Sentence If Probation Is Waived Right to an Attorney
For case summaries of selected violent crimes our firm has handled, click
here
.
Contact
Greg Hill & Associates