Evidence of Prior Resisting Arrest Incidents Improper
In trial, certain evidence has tremendous prejudicial effect. Sometimes, such effects are proper and relevant, but other times, the introduction of such evidence is unduly prejudicial, confusing and not probative.
Main Point: Conviction for felony resisting arrest (Penal Code § 69) reversed when improper evidence of prior resisting arrest incidents introduced.

Evidence Code § 352 recognizes this issue in permitting a judge to exclude certain evidence when its probative value is substantially out weighed by the probability that its admission would create a substantial danger of undue prejudice, confusion of issue or of misleading the jury. In other words, an innocent person could be found guilty based on evidence that the jury misunderstands.
In 2009, in Sacramento County, Richard Eugene Hendrix was arrested and charged with felony resisting arrest. His trial ended in a mistrial when the jury declared it was unable to reach a verdict.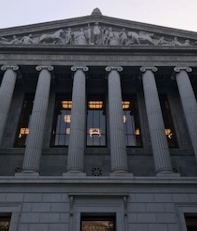 Court of Appeal Third Appellate District Sacramento

The prosecution decided to take Hendrix to trial a second time. This second time, the prosecution filed a motion in limine to admit into evidence five prior incidents involving Hendrix fighting with police, threating police and otherwise resisting arrest somehow. The five incidents were from sixteen years earlier (1993), ten years earlier (1999), four years earlier (2005) and two from three years prior (2006).
The prosecution argued that, under Evidence code § 1101 (b), these prior incidents were admissible to show Hendrix knew that the person he fought with was a police officer. The reason this was important was because a big issue was whether Hendrix knowingly resisted the police officer. Earlier in the evening of his arrest, Hendrix fought a private security guard. The private security guard twice sprayed Hendrix with pepper spray. Hendrix than ran away and the private security guard called the police.
Police arrived quite quickly. They were wearing dark blue uniforms, much like the security guard's black uniforms. As Hendrix was being chased around an apartment complex, he claimed with his eyes watering profusely from the pepper spray (and in a panic because the private security guard shot into the air), he ran into a parked car. It was dark, too. As he turned around, he was confronted with a police officer who tried to apprehend him. Hendrix resisted and, after being subdued, was arrested for and charged with felony resisting arrest (Penal Code § 69).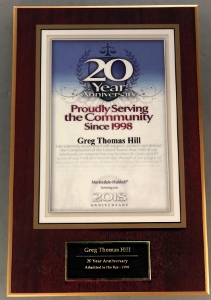 An essential element that the prosecution must prove in felony resisting arrest is that defendant "willfully resisted." For conduct to be willful, the defendant must be actually aware of or know that the person he is resisting arrest from is a proper police officer performing his duties.
People v. Rasmosser
(2010) 189 Cal. App. 4th 1411, 1419, 1421. Otherwise, defendant can argue mistake of fact.
In ruling on the prosecution's motion in limine for the second trial, the Sacramento County judge granted the motion as to the 1993 incident and the 2005 incidents. Officers from such incidents then testified at the second trial and Hendrix was found guilty. The judge then sentenced him to six years in state prison, which was double the three year sentence based on Hendrix having one "strike" conviction on his record.
Hendrix then appealed the conviction, alleging that the trial convicted in admitting evidence of the two prior incidents of his prior misconduct with police.
The Third Appellate District, in ruling on Hendrix's appeal
People v. Richard Eugene Hendrix
(2013 DJDAR 2894)), agreed with Hendrix, reversing the conviction.
The appellate court began its analysis by noting that the California Supreme Court "has cautioned that admission of such evidence is so prejudicial that its admission requires extremely careful analysis."
People v. Ewolt
(1994) 7 Cal. 4th 380, 404. In reviewing first the facts of Hendrix's 2009 incident and then comparing such facts to those of the 1993 incident and the 2005 incidents, the court determined the circumstances of the 2009 incident significantly differed.
Moreover, the court pointed out, the prosecution inference in seeking to introduce such prior incidents was that Hendrix learned from his experiences. Since the prior incidents differed significantly, the presumed learning from the experiences would not apply to different future circumstances in 2009.
Consequently, the appellate court wisely reversed the conviction. Hendrix is probably a happy man now.

he citation for the Third Appellate Court of Appeals ruling discussed above is People v. Richard Eugene Hendrix (3d App. Ct., 2013) 214 Cal.App.4th 216.

For more information about resisting arrest, click on the following articles:
Contact
Greg Hill & Associates