El Monte Public Intoxication P.C. 647(f), 24 AA's, Dismissal
Our client, age 27, had no prior criminal history. He worked in the accounting department of a large corporation. He rarely consumed alcohol, but would on holidays and social events. He had a five-year old son and was planning on marrying the mother of his child in a few months.
For reasons he did not fully understand, however, he went to a local bar down the street from his home one night. He decided to have a beer, but after one, he decided to have another. And another. And another. After a while, other people were buying him drinks, too.
In a Nutshell: Client blacks out after drinking at an El Monte bar, only to wake up in a police station with his shoes off. He is charged with public intoxication (Penal Code § 647(f) at the El Monte Superior Court. Case dismissed after he shows proof of attending 26 Alcoholics Anonymous (AA) meetings.

He remembered sitting at a table with a group of people and talking to them, but then everything "kind of went blurry." The next thing he remembered was being led into a police car and then waking up in a local police station, which was cold. Police had taken off his shoes and this bothered him quite a bit.
Police kept him at the station for a few hours and then released him after he signed a promise to appear at the El Monte Superior Court in a few weeks.
A week before the promised appearance, he researched the offense stated on the ticket – P.C. § 647(f) and learned that he could be sentenced to six months in county jail for violating this statute. He called a few attorneys to verify that this was true and to ask how likely it was that he might spend time behind bars, lose his job and perhaps, miss his wedding.
He spoke to Greg Hill and explained what happened. He also explained how he was very worried that his employer would discover the arrest and a conviction, which might result in his being asked to leave the company. He described how he one day hoped to become a licensed CPA, so an arrest for public intoxication could delay his becoming so licensed.
Greg explained that the client was eligible for judicial diversion under Penal Code § 1001.94 to § 1001.98 and this eased the client's worries about having a conviction on his record. However, Greg suggested that the client attend a few Alcoholics Anonymous (AA) meetings prior to the arraignment, so Greg could show this to the prosecutor and the judge to hopefully demonstrate the client's attempt to address his alcohol use.
(It should be noted for the reader of this summary that this case took place in 2015, when judicial diversion was available. It is no longer available, ending on January 1, 2018).
The client retained Greg Hill & Associates, but then did no AA meetings prior to the arraignment. He explained that he was too busy with work.
Greg then appeared in the El Monte Superior Court and discussed the case with the District Attorney. Greg explained that the client had no prior criminal history and rarely consumed alcohol. Greg also explained the client's employment status and his impending marriage and his five-year old son. Greg further described how the client's ambition was to become a licensed CPA and that a conviction for public intoxication would definitely complicate such licensing with the State of California.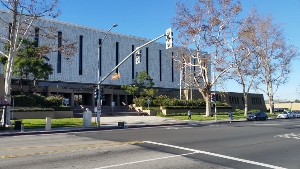 El Monte Superior Courthouse
The District Attorney seemed to understand the aberrant situation and offered to dismiss the case if the client could attend 24 AA meetings over the next three months. This was an overwhelmingly kind gesture and quite a windfall for our client.
Greg then communicated the prosecutor's offer and the client was ecstatic. He quickly attended all twenty-four AA meetings. He was extremely grateful for such a second chance at keeping a clean criminal history.
For more information about public intoxication issues, please click on the following articles:
Contact us.