Do Anti-Immigrant Comments by Judge Invalidate Sentence?
A judge's anti-immigrant bias during sentencing can violate due process and equal protection if the bias shows an opinion from a source outside court. Likewise, if a judge shows a high degree of favoritism or partiality toward defendant, a judgment maybe set aside if such favoritism or partiality makes it impossible for a fair judgment.
Summary: Federal Health Care Fraud Sentence Valid Despite Allegedly Anti-Immigrant Comments Made by Judge.

However, it is permissible for a judge to express frustration, dissatisfaction, annoyance, anger or impatience. Such expressions do not necessarily establish bias.
Between December, 2005 and April, 2007, Petros Odachyan and two other Armenian immigrants defrauded the federal Medicare program of more than $600,000. Odachyan was indicted on ten counts related to this fraud. He ultimately entered into a plea agreement that provided for an agreement between Odachyan and the prosecutor as to the base offense level, but the parties reserved the right to argue for adjustments upwards and departures downwards under the advisory sentencing guidelines. The plea also noted that Judge Otis Wright was not bound by the stipulations in the plea.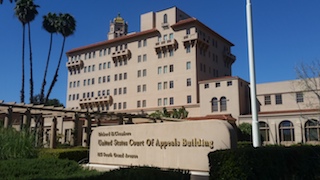 U.S. Ninth Circuit Court of Appeals Pasadena
In sentencing Odachyan, the court reviewed the sentencing brief of Mr. Odachyan. The court stated on the record that he would sentence Odachyan to 51 months in federal prison, followed by three years of supervised release and an order to pay restitution of $600,000.
In reaching the sentence, Judge Wright explained that the scale of the fraud was quite large and that the victims of the fraud were the "most vulnerable in our society" due to their medical needs.
Judge Wright also commented that:
I am in constant wonder and amazement why it is so many people come to this country seeking a better life and then prey upon this government's institutions as their own personal piggy banks and then direct the court to look at the terrible conditions from which they came as somehow an excuse or mitigating factor.
Odachyan appealed the sentence, arguing it revealed an anti-immigrant bias that unfairly influenced the sentence. The United States Court of Appeals for the Ninth Circuit, in
U.S. v. Petros Odachyan
(2014 DJDAR 4806), seemed to have little sympathy for Odachyan, in attacking Judge Wright's sentence.
The Court of Appeal noted that Odachyan's claim was undermined by his failure to disqualify the judge under 28 U.S.C. § 144 for showing a personal bias or prejudice. Odachyan also did not argue for disqualification under 28 U.S.C. § 455 (a), which requires a judge to recuse himself "in any proceeding in which his impartiality might reasonably be questioned."
Odachyan cited the U.S. Supreme Court case of
Berger v. United States
(1921) 255 U.S. 22. In that case, the lower court judge sentenced several defendant's for violations of the Espionage Act during World War I. Some of defendants had been born in Germany. The judge there said, prior to trial, "one must have a very judicial mind indeed not to be prejudiced against the German-Americans in this country. Their hearts are reeking with disloyalty. "The U.S. Supreme Court held there that the trial court erred by not disqualifying itself in response to defendant's motion.
Odachyan also cited
Litety v. United States
(1994) 510 U.S. 540, but the appellate court seized upon it for a position contrary to
Odachyan
. In
Litety
, the U.S. Supreme Court said:
Judicial remarks during the course of a trial that are critical or disapproving of or even hostile to counsel, the parties if their cases ordinarily do not support a bias or partiality challenge. They may do so if they reveal an opinion from an extra judicial source and they will do so if they reveal such a high degree of favoritism or antagonism as to make fair judgment impossible.
Here, in Odachyan's appeal, Judge Wright's comment did not reflect "such a high degree of favoritism or antagonism as to make fair judgment impossible." Only in the most extreme of cases would disqualification on this basis be constitutionally required.
Aetna Life Ins. Co. v. Lavoie
(1986) 475 U.S. 813, 821 ("general frustration with insurance companies does not establish a constitutionally disqualifying bias").
Finding that Odachyan's case was not an extreme case either, the appellate court denied his appeal and affirmed the sentence.
The citation for the Ninth Circuit ruling discussed above is U.S. v. Petros Odachyan (9th Cir., 2014) 749 F.3d 798.
For more information about criminal fraud, click on the following articles:
Contact
Greg Hill & Associates