Culver City DUI, Car Accident, License Reinstated at DMV
Our client, age 54, had been in a state of confusion for several years following the death of his father. Our client and his father were very close.Alcohol helped our client cope with the loss and in September 2015, after his father died, our client drove with a blood alcohol content, or BAC, of 0.18% and crashed into several parked cars. He was convicted of DUI at that time, was placed on three years of informal probation with a nine-month alcohol program and lost his driving privileges for 120 days after the DMV hearing.
In a Nutshell: Our client drives his pickup truck into three parked cars along Washington Boulevard in Culver City. The blood draw of our client's blood was not done until three hours and thirty minutes after he drove, meaning the presumption of Vehicle Code § 23152(b) did not apply, so the BAC could not be used as a measure of our client's BAC when driving. The DMV agreed and reinstated our client's driving privileges.
Fast forward just two years to 2017, a rainy night, after three or four Heinekens, and our client was alone. His beer supply ran out. It was about 11:15 p.m. He therefore decided to drive to the local liquor store to get more beer. He jumped in his small pick-up truck and headed eastbound on Washington Boulevard. The liquor store was only a few blocks away.
Our client never made it to the liquor store. For some reason, he sideswiped three parked cars, eventually coming to a dead stop after hitting the third car, a 2006 BMV, solidly in the right rear bumper. The other two cars were a 2015 BMW 428i and a 2008 Volkswagen. This incident was remarkably similar to his 2015 DUI.
The force of the third collision (in 2017) caused our client to bump his head and bleed from his nose.
When the police arrived at the location, our client was still in the car, distraught. The police report noted that our client had dried blood on his nose, which the officer believed was from an incident before the crash. However, our client explained that it was from the crash into the third parked car quite a long time earlier. The client told the police the collision was two hours earlier, which could have been consistent with the time needed for his nose to stop bleeding and the blood to coagulate.
Police were skeptical of this claim, as Washington Boulevard is a major east-west thoroughfare. However, police dutifully wrote what the client told them into the police report. After all, it was raining, so police often are quite busy and spread thin on evenings with car accidents stemming from wet roads due to rain.
No one else told the police any other time for the collision.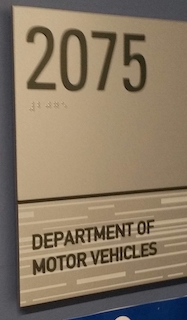 This entry would prove fortuitous for our client, as for our DMV brief for the client, it was argued that the blood test results taken three hours and thirty minutes later (with an accident time as stated by our client) did not enjoy the presumption of Vehicle Code § 23152(b) of being our client's BAC when driving because more than three hours had passed.
Under Vehicle Code § 23152(b), the legislature provided a presumption that the measured blood alcohol content of a driver, if taken within three hours of his or her last driving, is considered the blood alcohol content of the driver when last driving. Normally, this benefits the driver, as one's blood alcohol content, if taken two hours after last driving, decreases with time and can even be less than 0.08% when taken some time later (although it was above 0.08% two hours earlier when the person actually last drove).
Rarely, however, does law enforcement fail to administer a blood alcohol content test, either by breath or blood, within three hours. However, in this case, the Culver City Police failed to do so, according to the police report.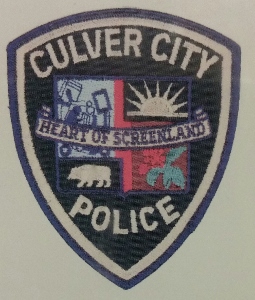 The DMV was very skeptical of two hours passing before the police arrived at the location, given that it too knew Washington Boulevard is a main street traveled by many at all hours of the day and night. Nonetheless, it had no choice but to base its decision on the evidence, we argued, and the DMV agreed, setting aside the suspension of our client's driver's license, which pleased him greatly.
For more information about DMV hearing issues, please click on the following articles:
Contact us.