Conviction Reversed for Conspiracy to Commit Burglary
The California Supreme Court has defined "building" broadly for purposes of burglary. Some may say that such liberal or loose definitions have led to convictions that were not legally correct or even intended by the legislators who originally defined burglary.
The Point of This Article: Entry into a salvage yard by jumping over a fence is not burglary because it is not entry into a building, which burglary requires. The following case illustrates how the appellate court reasoned under the facts, reversing a lower court conviction.

In the case of
People v. Pablo Mendoza Chavez
, a Kings County matter, Chavez was convicted of many offenses, including conspiracy to commit burglary. The conspiracy to commit burglary was based upon the entry of Jeremiah Phillips, Chavez's co-conspirator, over a fence into a salvage yard in Lemoore. Phillips had gone into the auto yard to siphon gasoline out of wrecked cars, but Phillips never entered any building in the yard – he had just climbed over the fence and gone to several junked cars to siphon out gasoline.
Police went to the salvage yard in the early morning hours of May 1, 2010. When they arrived, they saw Phillips jumping back over the chain-link fence from inside the salvage yard and running into a car driven by Chavez. The officers thought this was unusual, so they stopped the car, suspecting some crime was afoot. They found three cans outside the entrance of the salvage yard. The cans were filled with gasoline and there was a siphoning hose nearby.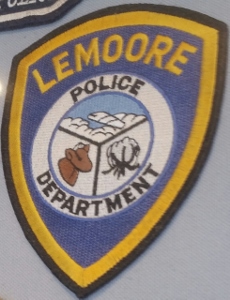 Police called the salvage yard owner, who said Phillips did not have permission to be on the property. Phillips then explained that he and Chavez had an agreement that Phillips would go into the yard and obtain some gasoline. Chavez then apologized to the police, saying he was "acting stupid."
The trial court, however, in the eyes of Fifth Appellate District, was also "acting stupid." In
People v. Pablo Mendoza Chavez
(2012 DJDAR 6219), the Fifth Appellate District found the trial court made a mistake in instructing a jury that entry into a yard with the intent to commit theft therein was burglary. Chavez was convicted and sentenced to the upper term of six years in prison. The sentence was then enhanced one year for a prison prior within the last five years.
The Fifth Appellate Court began its analysis by pointing out that there was no evidence either Chavez or Phillips entered any building in the salvage yard. It then acknowledged that Penal Code 459 ("burglary") may be proven upon a showing of an unpermitted entry into many types of buildings and vehicles, as well as a "catchall" for any "house, room, apartment, tenement, shop, warehouse, store, mill, barn, stable, outhouse, or other building, tent, vessel . . . floating home, railroad car, locked or sealed cargo container . . . aircraft, with the intent to commit theft is guilty of burglary."
The Appellate Court then noted that "building" has been defined as a structure with four walls and a roof. It followed, logically, that a fenced yard is not a building because it does not have a roof, even though the yard was enclosed with the functional equivalent of four walls, although the walls were chain-link fences and a solid wall.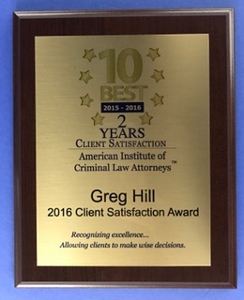 The Court, in a scholarly survey of cases from outside California, then looked at many cases that had convictions for burglary involving fenced yards. However, in each of these cases, the Court noted that the underlying statute was different from Penal Code § 459, so a comparison was really not meaningful or even persuasive.
Consequently, the Court reversed the conviction of Chavez for conspiracy to commit burglary and remanded the case to the trial court to amend its judgment, to be forwarded to the appropriate prison authorities.
In reviewing this case, we wonder why the prosecutor did not charge either Chavez or Phillips for automobile burglary instead under Penal Code § 459.
For more information about theft offenses, click on the following articles:
Contact
Greg Hill & Associates